5 Items To Pack in Your Hospital Bag (That You Will Actually Use!)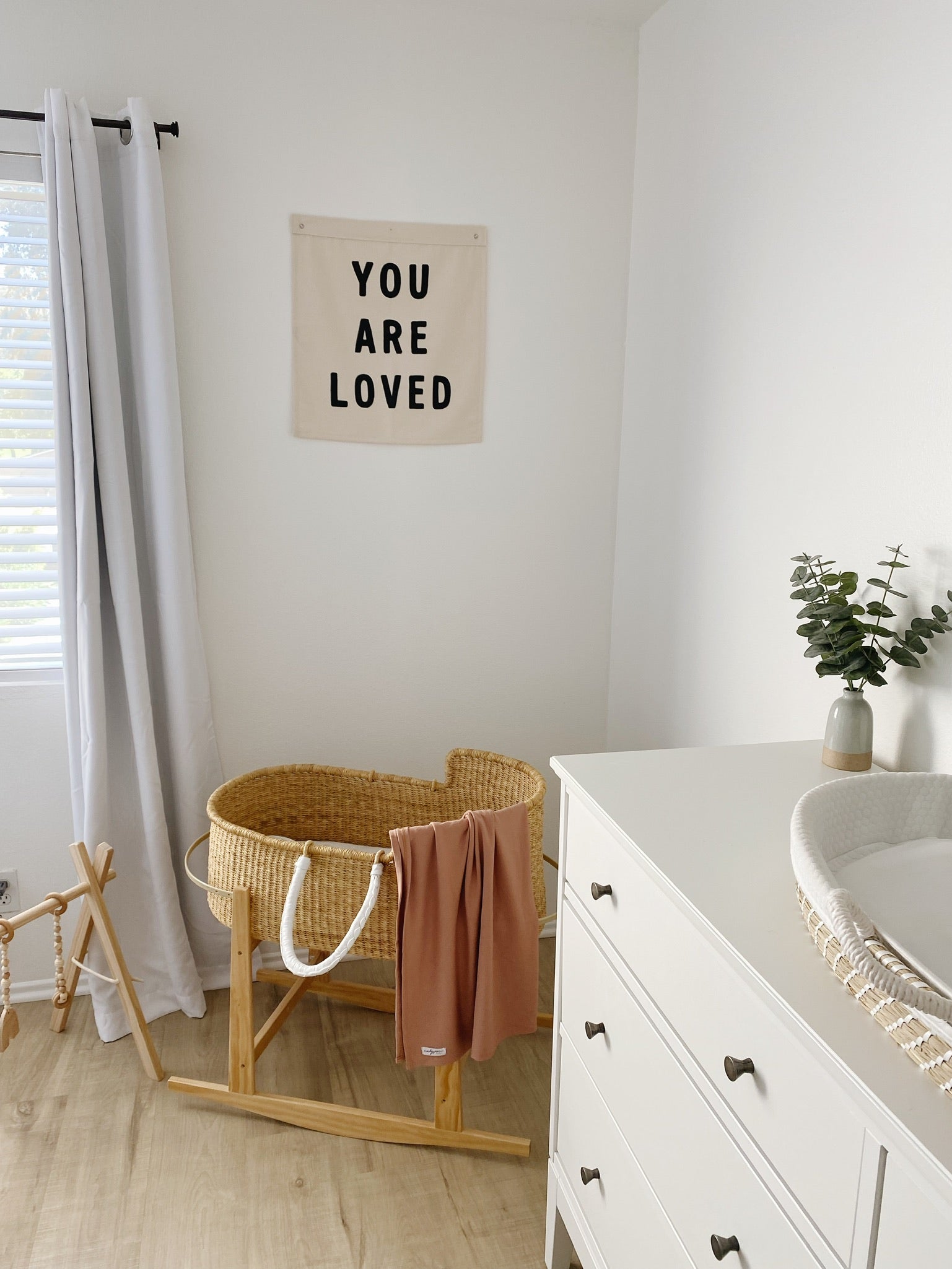 The days leading up to your baby's arrival can be exciting, nerve-wracking, stressful, and sweet all at once! In between getting the nursery ready, washing + folding those cute little newborn clothes, cleaning the house, food-prepping freezer meals (check out this blog for helpful tips on make ahead freezer meals!), and anticipating the whole birth process, there is a lot on your mind! One thing that is super helpful to do is to make a list of everything that needs to be done before baby's arrival and plan everything out a few months ahead of time, while setting due dates for each task! This will keep your mama brain sane, trust us!
One task on your list is sure to be a list of what to pack in your hospital bag (unless you are doing a home birth, and if that's the case, these are still a must to have on hand!) In the midst of all the questioning, this is one task that you can feel confident and excited about completing because we've got you covered with a list that will help you feel prepared! If you are having a baby soon, plan to have a baby in the future, or have a friend that is about to have a baby, read this and save it for future reference! 
1. Nursing-Friendly Clothes
Definitely be sure to pack comfy options that are easy to nurse in! The hospital provides a gown, but it's nice to feel more put-together in your own clothes after you have your baby! The Luke Set, Cj's Favorite Midi Dress, and Toulouse Robe are great options that will keep you comfy while you are in the hospital and then after when you are home! The Luke Set and Midi dress are locally made in LA with our dreamy basics fabric and will be sure to be on repeat during those postpartum days! The Midi Dress is called CJ's favorite for a reason--she always gifts one to new mama's as they are so perfect for transitioning into this new season with how soft, stretchy, and easy fitting they are! One note we want to add is for the Luke, we recommend sizing up in the pants since the waist can be on the more snug side! 
2. Personal Care Products
This is definitely a must! You will want to have items like deodorant, dry shampoo, and even perfume during your stay at the hospital to feel a bit more like yourself! Your own shampoo and soap, and even some makeup might be helpful if you are staying for a longer amount of time! Thankfully the hospital provides a lot of postpartum care items as well, so no need to go overboard in that department! 
3. Snacks
You may or may not be allowed to eat snacks during labor, but one thing for sure is that your husband will be hungry! Have healthy snacks for your husband or support person to eat so that they can have the strength to support and encourage you along the way! Some of our personal favorites are linked here!
4. Baby Blanket
The hospital also provides all of the baby essentials like diapers, wipes, a blanket and hat, but it is so nice to have something of your own to wrap your new baby in! Our Lovie Baby Blankets create the perfect swaddle for your little one since they are stretchy and super soft to the touch! Plus, you can choose from multiple patterns and colors, and use it for the sweetest photos to send the announcement to friends and family! 
5. Bluetooth Speaker
Another helpful thing to bring is a portable speaker to listen to music while in labor, and then for white noise after the birth to help you and the baby get some sleep! A helpful tip is that you can actually access white noise straight from your iPhone! Go to settings, then accessibility, audio/visual, and then turn on background noise! You can then choose from different sound options to block out the hospital sounds and get some rest while you can! 
We hope this little list was helpful for you and that you enjoy all of the newborn snuggles that are coming very soon! Comment below any suggestions that you have found helpful to bring! 
---