The Key to Quick + Delicious Dinners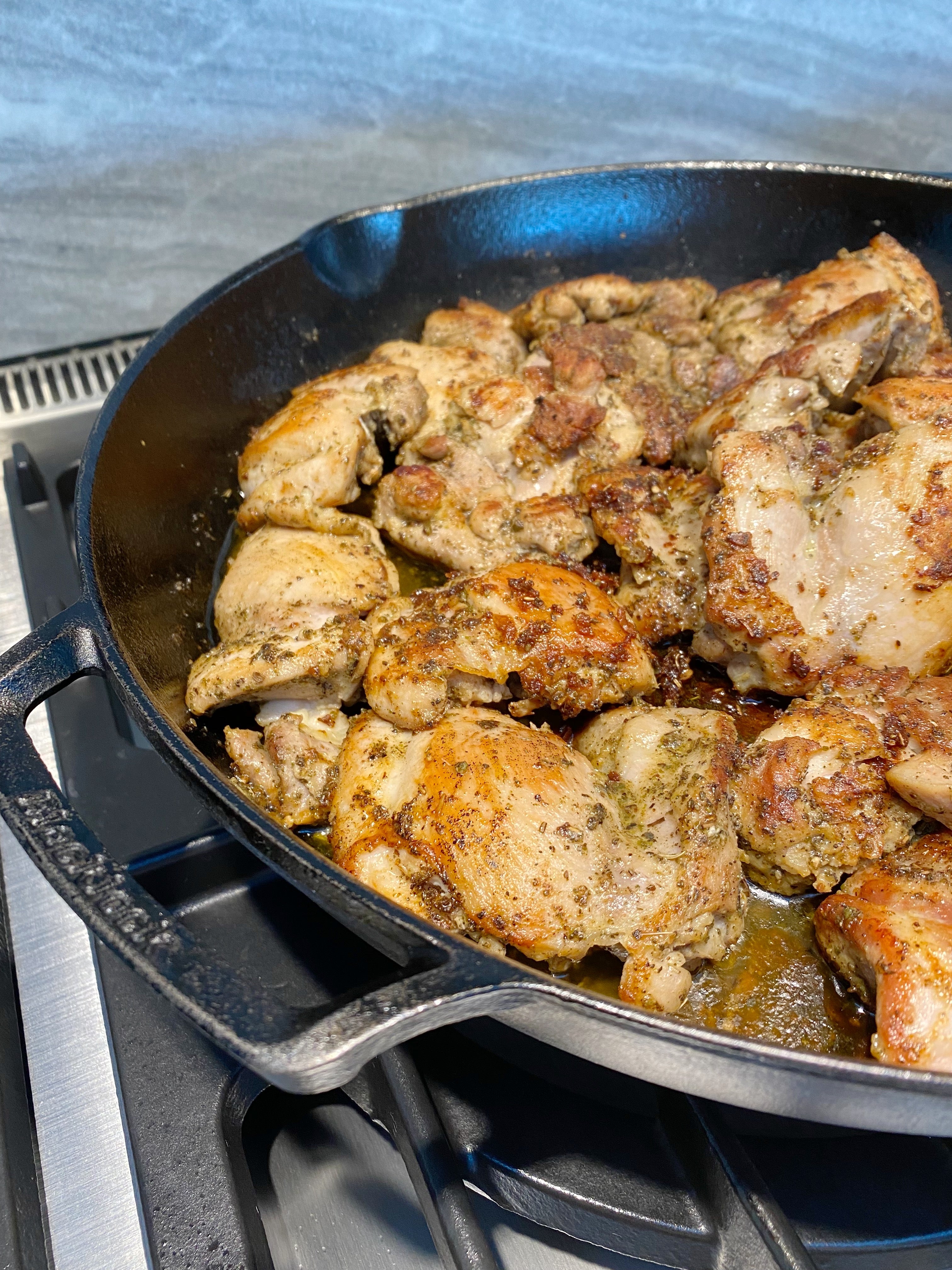 We wanted to let you in on a little secret:  homemade, make-ahead freezer meals! Doing the prep ahead of time and then freezing each meal individually will allow you to simply just grab and cook to have a meal ready in no time! This is perfect for those nights when you need a quick and easy meal ready to go! Not only does it simplify dinner planning, but it ensures that you will have a delicious and nutritious meal on the table for you and your family! We personally love to do this with
Cooking with Lori's seasoning packets
 since she makes the yummiest dishes and provides the easy step-by step recipes to follow! Just note that in order to prep the meals ahead of time, we have to alter the recipes a bit, so to get the full flavor as Lori intended, we recommend following the recipe exactly as is if you have the time! 
The process is super simple and although each recipe is different, the goal is to chop, prep, and season the meal as far as possible according to each recipe card! 
Once chopped and prepped, place the food in large Ziploc bags. We like to use
these

Ziploc stands
for easy pouring! 
Additional prepped ingredients can be placed in smaller bags and included in a large bag to hold everything. Be sure to label the bag with the name, date prepped, and direction on where to start next in the recipe instructions or noting any other ingredients to add!
These are the recipes that we have found convert well to freezer meals:
Here are some helpful tips! 
Many meals can be popped into a slow cooker or instant pot to cook from frozen, but thawing the meat will give you best results. Just note that since the meal is frozen, cook times will be a bit longer, so adjust accordingly! 
Meatballs can be mixed, rolled and frozen on a cookie sheet before being popped into a ziplock for the freezer.
When making soups, don't freeze the broth or water— add that later.
Cookie dough can be prepped and rolled into a log before freezing for easy slicing + baking.
We love to store our seasonings in these containers for organization and easy access!  
 We hope this helps you as much as it helps us! It is the best feeling to know that we have the yummiest meals ready to go on busy weeknights! Enjoy!  
---