Meet CJLA Girl Megan!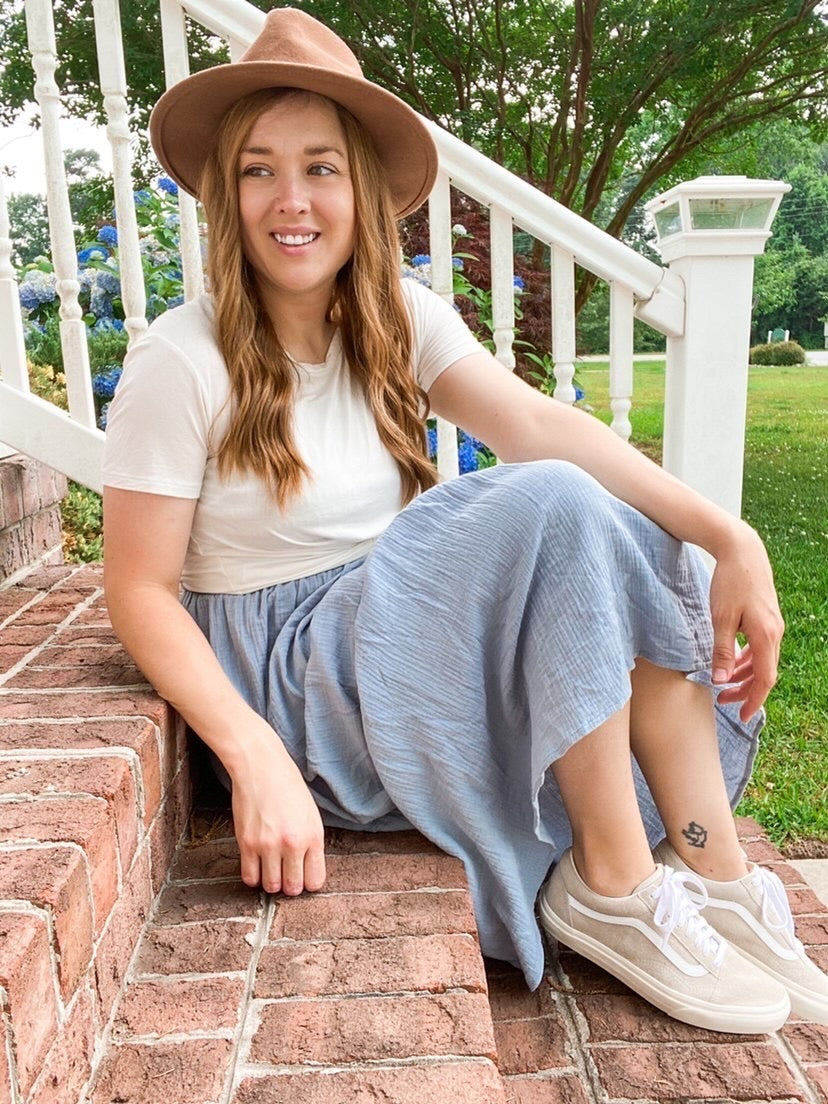 Our customers are truly what makes CJLA so special!
Check out Megan's experience with CJLA and

 

how it makes her life easier as a mama!
My name is Megan and I am a Navy wife and mom to three boys who are 5, 3, and 1. We are currently living in North Carolina and starting our own little one acre homestead!
1) How did you hear about CJLA?

I heard about CJLA through Instagram where I heard lots of people talking about them, but it wasn't until I was a few months postpartum and looking for new clothes for my new body that I saw one girl raving about the Chrissy jeans so I bought a pair. I fell in love and have been slowly converting my closet over to CJLA ever since.
2) How has CJLA served you?
I love that CJLA takes the guesswork out of getting dressed for me. In my current season of life I'm constantly chasing three little ones around so I don't always have the time or energy to put a ton of thought into my outfits, but I know that with my CJLA pieces I can reach in my closet, grab a couple items, and they are going to be comfortable, flattering, and functional for me. Carly really knows how to dress a woman's body and I know these pieces will carry me through all seasons of life for years to come.
3) What are your top 5 CJLA repeat pieces in your closet?

My top five favorite CJLA pieces are the Chrissy Jeans, Revy Shorts, the Cj's Favorite Regular Length Tee, Layla Dress, and the Mallory Top!
Thank you so much for sharing Megan! We are so grateful that you choose to shop small with CJLA! 
Check out Megan's takeover on our @cjlagirls instagram where she shows her favorite CJLA pieces and how they simplify her life! 
---