The Sweetest Summer Snack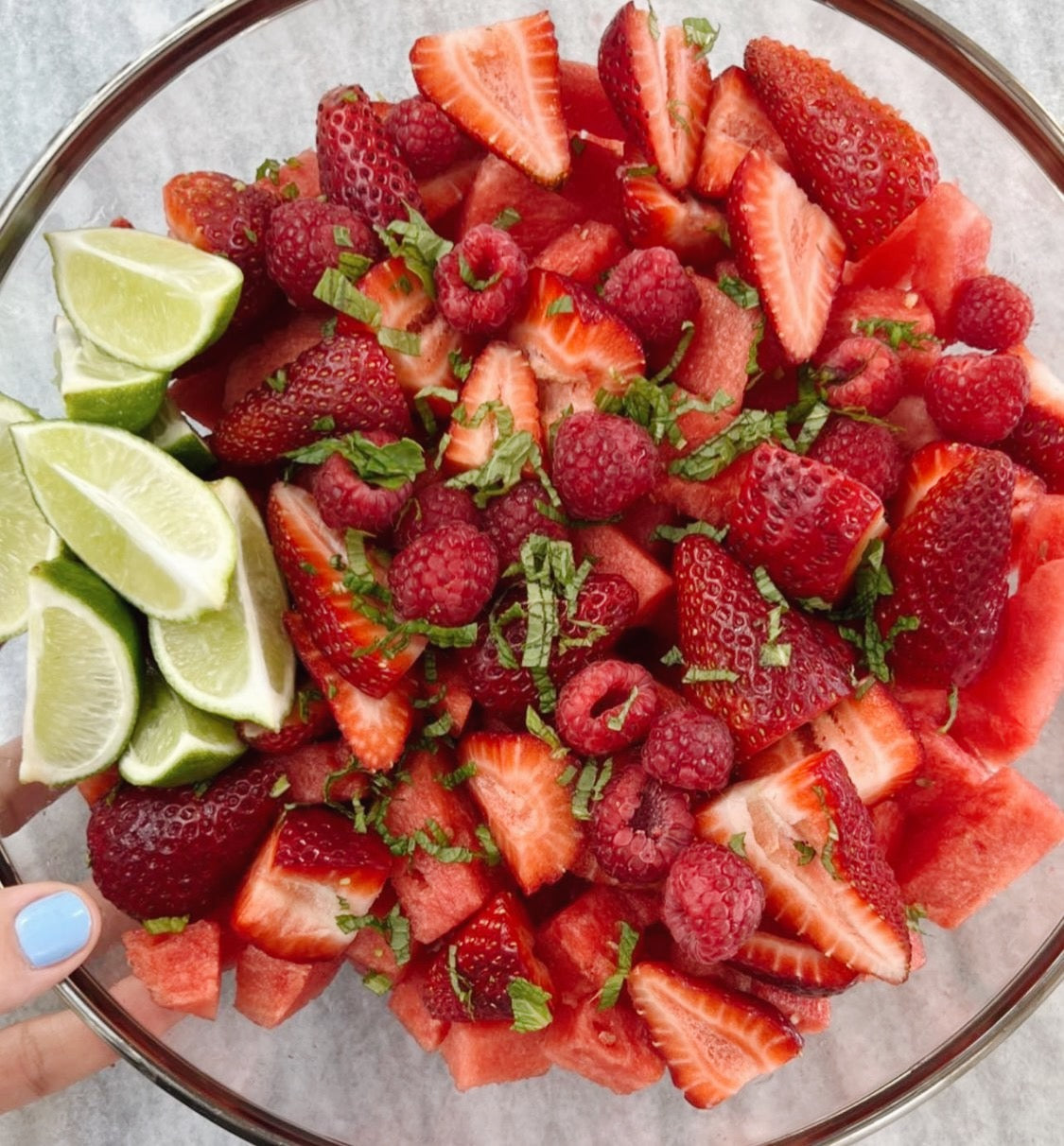 Summer is coming quickly, so we wanted to share one of our favorite recipes to make during those warm, sunny days! This watermelon mint salad is the perfect combination of sweet and refreshing! The added bonus is that your kids will love it just as much as you will! 
Watermelon Mint Salad 
Super simple + oh so delicious! 
Ingredients:
 1 small Watermelon (cubed)
12 oz Raspberries
1 lb Strawberries (halved)
2 tbsp Fresh Mint (chopped)
1 Lime (juiced)
Instructions:
Add the diced watermelon, strawberry halves and raspberries to a large bowl. Sprinkle over the fresh mint and drizzle on the lime juice. Serve immediately or cover and keep in the fridge until ready to eat. 
---
1 comment