Be Guest Ready At All Times!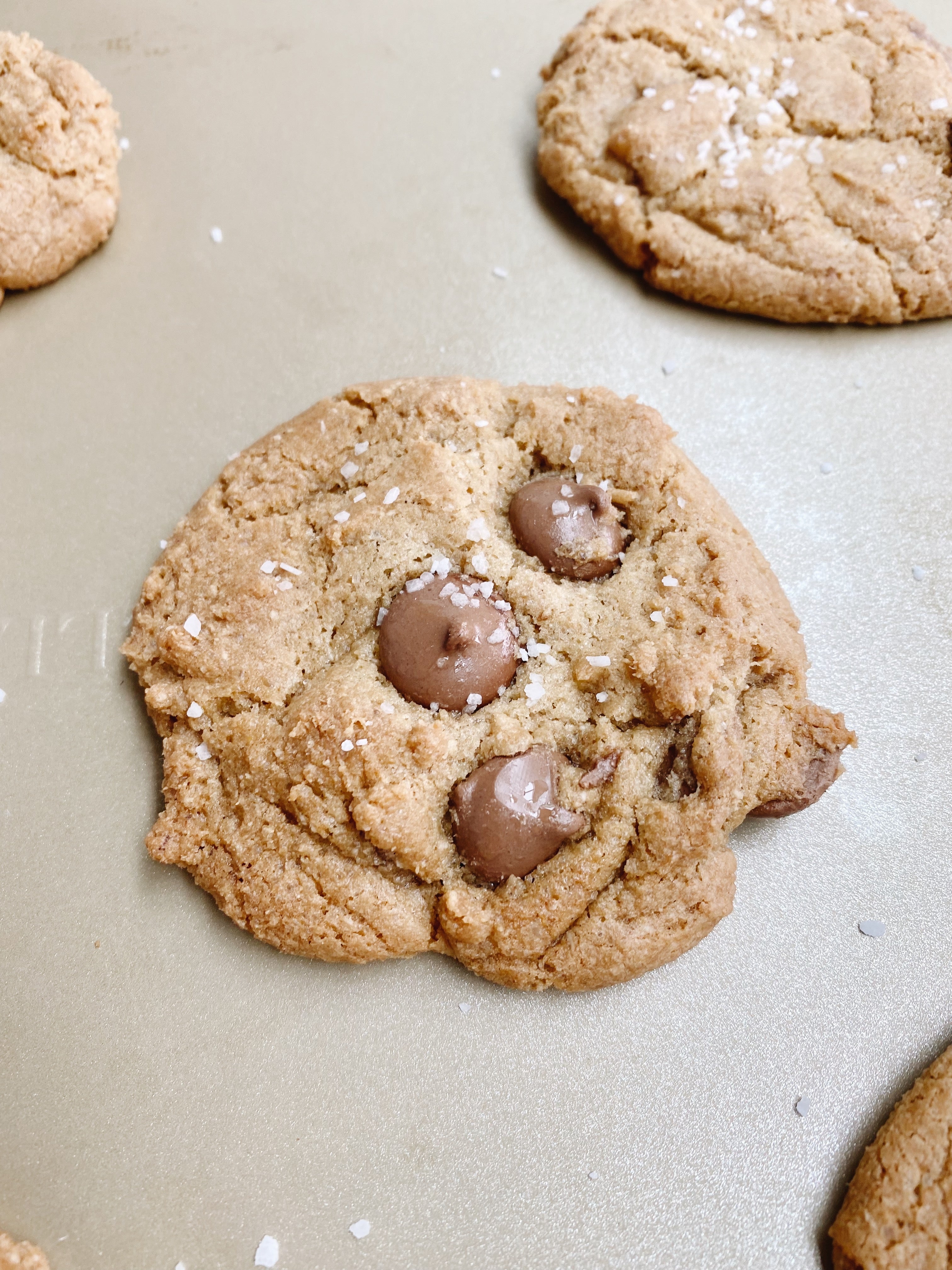 We wanted to share one of our favorite hospitality tricks to be ready for any guest at a moments notice, which is having a freezer stash of cookies! There's nothing sweeter (no pun intended) than being welcomed into someone's home and having freshly made cookies with a warm drink being offered to you! 
Here is our method for prepping cookies so that we are always prepared with something sweet to offer our guests! 
The recipe is by Erin from Meaningful Eats, and is truly the best gluten-free chocolate chip cookie recipe that we have found!  No one will even know they are gluten free! The recipe to make one batch is below, but we typically quadruple the recipe to make a large amount to have enough to freeze! We then will divide it up into 4 sections, and then freeze and store for later! Here is the exact method that we generally follow:
1. Quadruple the batch (you will need to adjust the recipe below).
2. Divide into 4 equal sections.
3. Completely bake + prepare 2 of the batches to freeze for later. These batches will only need to be defrosted before serving! 
4. This next batch will be ready to bake right out of the freezer! These batches are great for when you want the house to smell like cookies for guests! Roll these 2 batches into logs. Roll up each log with plastic wrap and secure the ends. Then cover will aluminum foil to protect from freezer burn! 
5. Label each log with the date and directions, and pop into freezer until ready to make!
Ingredients  
(this is for one batch, but you can quadruple to have enough to freeze for later)
1 
tbsp
milk
or almond milk
1/4 
C 
white sugar (we use organic cane)
1 1/3
 C 
gluten-free all-purpose flour (be sure to get one that contains xanthan gum) 
Sea salt for sprinkling
 (this takes them to the next level)
 Instructions
- In a medium bowl, whisk together the gluten-free flour, almond flour, baking soda and salt until evenly combined. Set aside.
- Melt butter in a saucepan over medium heat. Once the butter is melted start to whisk constantly. First the butter will begin to foam, then after a couple of minutes it will begin to brown on the bottom of the saucepan. Turn off the heat as soon as the solids turn brown and the butter gives off a nutty aroma. Pour into a glass mixing bowl to prevent burning.
- Add the milk, brown sugar and white sugar. Whisk to combine. Add the egg and vanilla and whisk until smooth and creamy.
- Using a rubber spatula, mix in the dry ingredients until well combined. Stir in the chocolate chips.
- Cover the bowl and let sit for 30 minutes. Preheat the oven to 350F. Scoop the cookie dough (about 2 Tablespoons of dough per cookie) and place a few inches apart on the baking sheets. Bake for 10-12 minutes, until golden and the center is set.
- Let cool 5 minutes then transfer to a wire rack to continue cooling. Enjoy!
---
3 comments