How to Build a Functional Wardrobe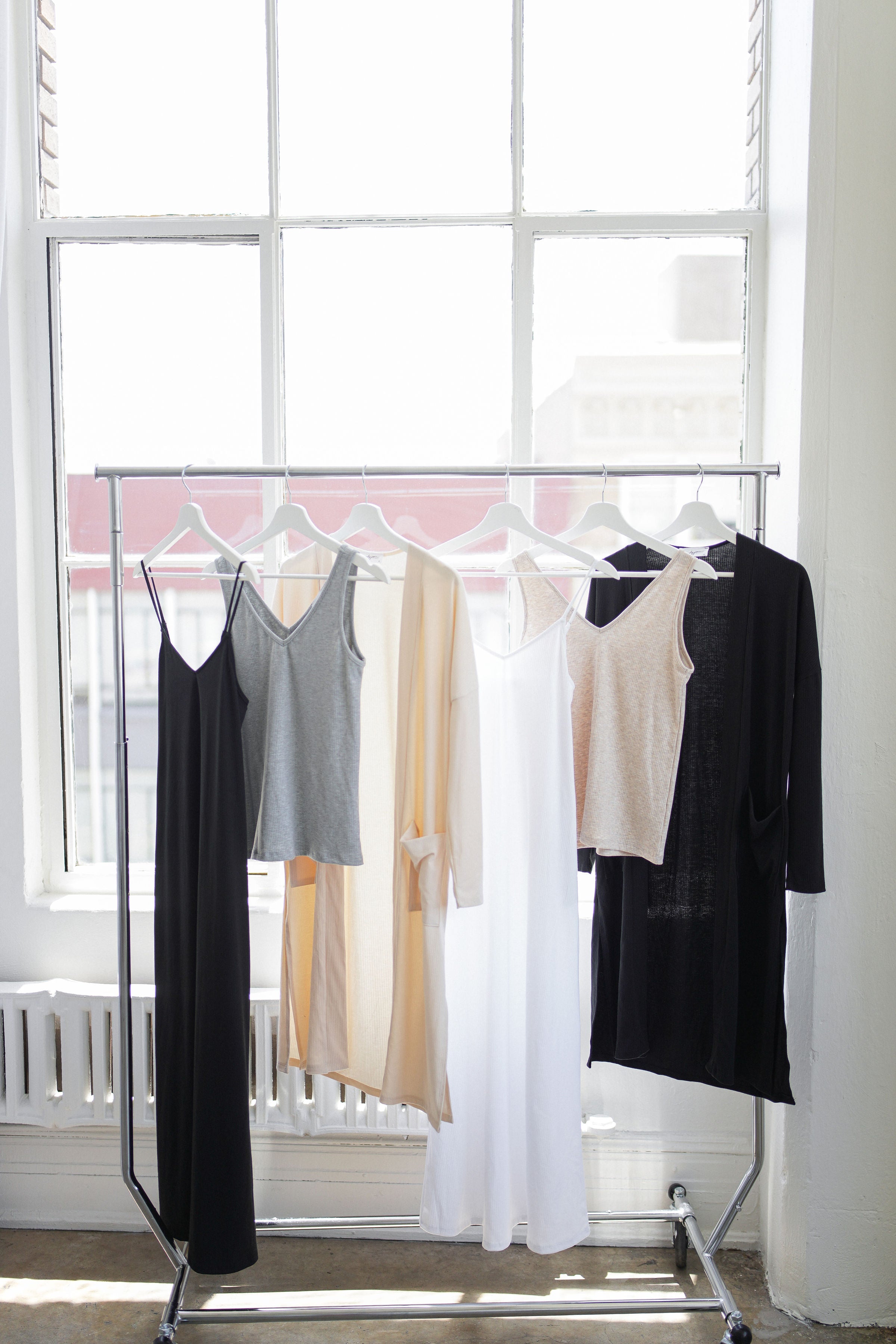 With the launch of our new Basics Shop: Edition One, we wanted to share a simple guide on how to build a functional wardrobe that will make it easy for you to get dressed and feel amazing everyday.
Life can be hard, but getting dressed doesn't have to be when you know that you are covered in these 5 different categories!
Quality + comfortable basics are key to a functional wardrobe! When you have simple staple pieces that mix and match with the rest of your closet, getting dressed is truly a piece of cake for any occasion! No more agonizing over what you are going to wear! From lounging at home or dressing professionally for the office, basics can do it all! 
When you have a good pair of denim, you can conquer anything! There is nothing like starting your day with a great outfit that you feel confident in, and if you aren't feeling that way, we want you to know that you can feel amazing right where you are! We have denim that is stretchy, soft, and flattering for all shapes and sizes and just highlights the beauty that is already there! There are endless outfit combinations that can be created with just one pair of denim which makes it essential to any functional closet! 
3. LAYERS
Layers are the key to creating many different outfits with minimal pieces! When you have a good denim jacket, cardigan, and button-up blouse, you already have so many outfits that you can create and feel amazing in.
Minimal jewelry, handbags, baskets, and hats all are key components in a capsule wardrobe that help to complete any look! 
A comfortable + neutral shoe is essential to any closet! If you have a few quality pairs to wear on repeat that is all you need! Sandals, sneakers, and boots are a good base to start with since they will work everything from a trip to the beach, to a wedding, to a walk around the neighborhood. 
Shop our site here to build a functional wardrobe for yourself and check out our free capsule guide for a helpful in-depth resource! 
---