Your Favorite Basics are BACK!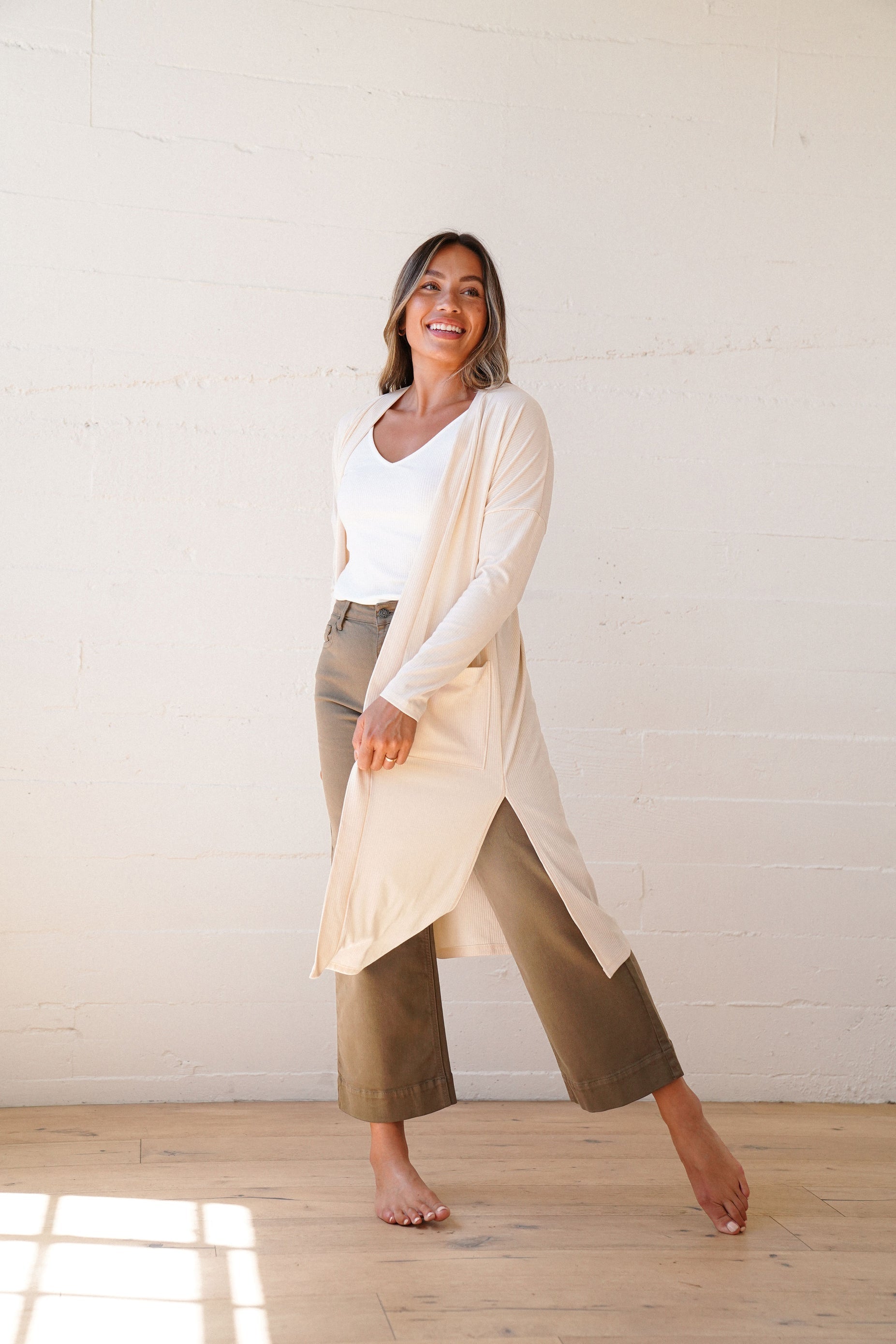 If you've been around CJLA for a while, then you probably know the foundation of a capsule wardrobe is BASICS! But, not just any basics... buttery soft basics that last for YEARS & YEARS! 
CJLA Basics are designed to bring a foundation to your capsule wardrobe! You deserve to have stunning outfits without all the stress!  That is what our basics do: they make getting dressed simple, without compromising on the way you look! You can shop our current Basics Collections here and permanently transform your wardrobe!
For those of you who missed out on these pieces last time, here is a quick review of what's coming back, and why these pieces are anything but basic!
CJ's Favorite Ribbed V-Neck Tank
One of our favorite features about clothing is their texture. And the ribbed feature of the Ribbed V-Neck Tank is textural gold! Every gal needs this tank, because you will feel comfy, put-together, and confident in your clothes! The v-neck top is so flattering, but also really modest! The fit is not too roomy, but not too fitted. And for our gals in warmer climates, the wide tank straps keep you cool while also hiding bra straps underneath! And you can never have too many Ribbed Tanks because it's restocking in 10 different colors! Don't wait til the last minute... these have sold out before and they will sell out again!
CJ's Favorite Ribbed Cardigan
Did you know you can double your outfits by adding just one layer? That's what the Ribbed Cardigan does to everyone's closet! When you put on this cardigan and look in the mirror, you will look great and feel great too! Plus, the 10 colors being restocked work for any occasion! And if you purchase the Ribbed V-neck Tank with the Ribbed Cardigan, you can create some really fun textured combos for your outfits!
CJ's Favorite Regular Length Tee
Picture this: you finally found that perfect comfy, modest, and relaxed tee that your wardrobe has been waiting for... and suddenly your outfit struggles disappear! Having a classic, timeless tee is essential for every single closet! And here at CJLA we are all about making timeless and versatile wardrobes. The modest scoop neckline and buttery-soft fabric makes this tee perfect for wearing daily! 
CJ's Favorite Spaghetti Strap Tank
Strap in for you new go-to tank this spring and summer! We are really excited to be wearing the Spaghetti Strap Tank as it warms up, and we know that you will be too. The roomy fit is just the comfiest, and that fabric is next-level stretch! Plus, these 5 colors that are restocking work for literally any event! Heading to the beach? Throw on your Spaghetti Strap Tank! Taking a lazy Saturday at home? Slip into your Spaghetti Strap Tank and enjoy your weekend. Dressed up with a denim jacket and some slim-fit jeans, or dressed down with a cardigan and some linen pants, you can't go wrong with having a staple tank in your closet!
Are you ready to get your hands on these incredible pieces?! We know we are! We just restocked all these best-selling styles! Shop them on the CJLA APP or Website! You can download the app

here

!
---