Welcome to the CJLA Blog!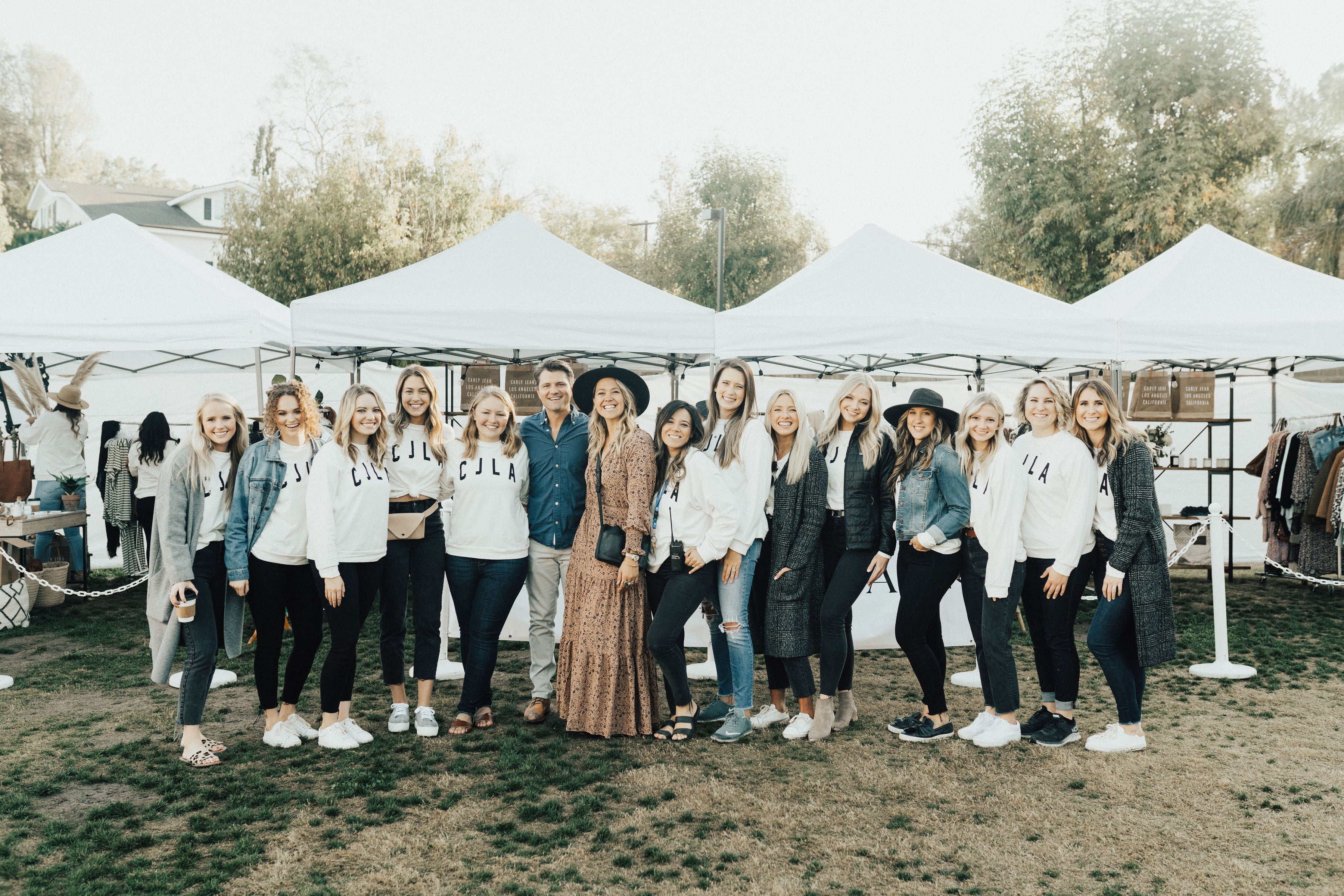 Hi CJLA Girls! Long time, no blog! We've had so many fun secret spots, recipes and stories that we've been wanting to share with you so we figured it was time to get the blog up and running again! We are so excited to start using this space more intentionally and we hope that it will be a helpful resource for you. We wanted to give you a little info about the type of content you can expect to see on here, so let's dive in!
First and foremost, we want to share more of the dreamy, inspiring lifestyle content that you all enjoy on our Instagram accounts (and that we love to share!) We love popping in little series like #makeitathomemonday and #saturdayspots on Instagram… but our list of recipes, shops, restaurants and home tips is always so long we never feel like there's enough space to say everything that we want to! That's where the blog comes in. After a photoshoot we will pull together a "location guide" and tell you about where we were, what we ate, what we love to do in the area, etc. etc. After any of our launch lunches, parties or events, we'll recap everything (and link out to any decorations or home products!) in a blog post. If we find a new local business, vacation spot, book or recipe that we love we will talk about them on here as well.
Basically, we want the #CJLAblog to be your inside look into all things CJLA. From what CJLA pieces we're loving at #CJLAHQ, to what we're eating, to how we decorate the office and make our floral arrangements and charcuterie boards-- all of that fun content will live here, on the CJLA Blog. Along with all of that, we're excited to start sharing more about the amazing people that make up our CJLA Team! We're working on a CJLA Team Member Spotlight series where you will learn more about the girls working at CJLA HQ. We want you to know who you are talking to when you receive a DM or email from our customer service team. We want to show you the production team that goes to our warehouses to select the fabrics, patterns, and pieces that we'll create. We love our whole #CJLAHQ team so much and we're excited to start sharing more of them with you!
Overall, we're excited because this space is another opportunity for you to get to know us better and for us to share our stories and favorite things with you in a more in-depth way than on other social platforms. We love and value our #CJLAgirls community so much and we can't wait to keep communicating with you in this new space. If there are any blog topics, recurring series or other items you would love to see us share on here please let us know in the comments! We'd love to know what you'd like to see on the #CJLAblog.
XO,
CJ and the CJLA Team
---
1 comment