Places we love: Calamigos Guest Ranch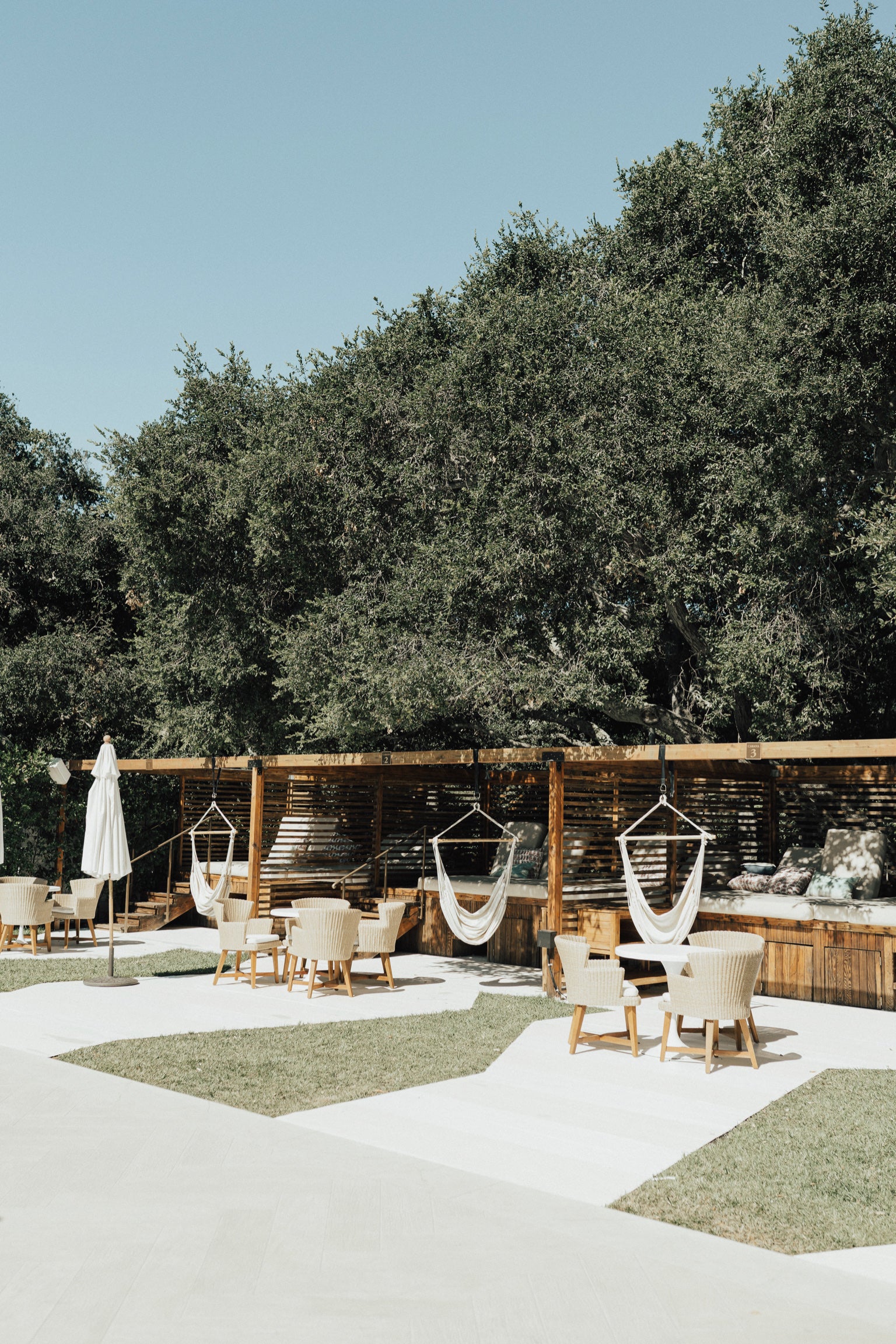 Where we were: Calamigos Ranch- Malibu, CA
Why we were there: For a photoshoot
Why we love it: Calamigos Ranch is simultaneously stunning and serene. Nestled into the Malibu hills, there's not much that they haven't thought of at the ranch. The decor is impeccable, the food and drinks are divine and best of all the staff and Calamigos team are incredibly attentive, kind and take excellent care of their guests. We could spend hours (and we definitely have!) exploring every little corner of the ranch.
What you can't miss while you're there: A trip to the Calamigos Beach Club! Calamigos ranch has a complimentary shuttle that will take you about 15 minutes away from the main grounds down to the Calamigos Beach Club off PCH. The restaurant down there is so so dreamy and they have incredible food (like all of the restaurants at Calamigos)! When we were there we were greeted with fresh coconut water (served out of actual coconuts, of course) and we spent a few hours eating and lounging in the space. It was a perfect way to end our photoshoot day at the ranch.
Whether you're a visitor headed west for an LA getaway or a SoCal local looking for a fun weekend staycation, we know you will love Calamigos Guest Ranch as much as we do!
XO,
The CJLA Team
---