Wearing vs. Styling: How to Maximize Your Capsule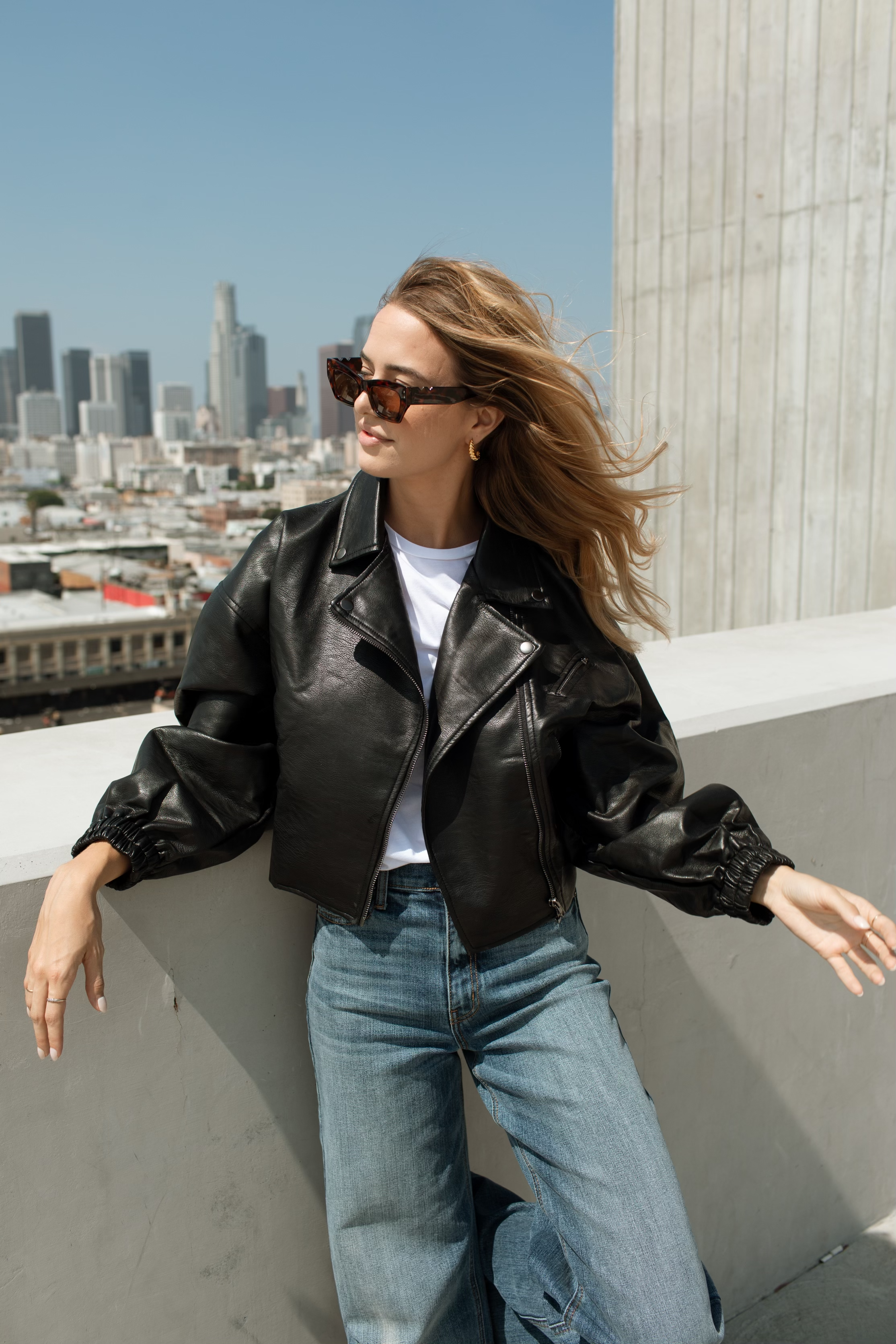 In the age of social media, it's become clear that there's a big difference between just wearing your clothes and truly styling them. Sure, you might have an impressive wardrobe, but without a few tips and tricks to elevate your outfits, your closet can feel a bit lifeless. So, what's the secret that distinguishes wearing from styling? Well, when you simply wear your clothes, it's a low-effort process with minimal personal touch. These pieces might not always flatter your unique body type or match your personal style. But here at CJLA, we're all about making your closet work for you! That's why we're here with five awesome tips to help you take the clothes you already have, and add that personal flair and turn your clothing into a reflection of your unique style!
1. Layer it up!

Think of your basic clothing pieces as your blank canvas. You've got your trusty white tee and your favorite pair of wide-leg denim, but don't stop there! Layering is where the magic happens! Throw on a stylish jacket, a cozy flannel, or a chic sweater to add personality to your look. Not only does layering keep you warm in colder months, but it also multiplies your outfit combinations within your existing wardrobe!
2. Play with Tucks and Rolls
Tucking in your shirt or rolling up your sleeves might sound like small details, but they can make a big difference. Experimenting with how you wear your clothes adds a touch of uniqueness to your outfit. Plus, it can help highlight your body shape in the most flattering way, giving you that extra boost of confidence.
3. Step Up Your Shoe Game
Never underestimate the power of shoes! They can instantly transform a basic look. Whether you choose sneakers for a casual vibe or heels for a touch of elegance, your choice of footwear can take your outfit from day to night in a snap. Building a diverse shoe collection gives you a solid foundation to create different looks.
4. Shine with Statement Jewelry
Jewelry is your secret weapon for spicing up any outfit. From subtle earrings to bold, chunky necklaces, jewelry allows your personality to shine through your style. A well-chosen piece can tie your entire look together and make it uniquely yours!
5. Accessorize, Accessorize, Accessorize
Completing your outfit with accessories is the final touch that turns an ordinary look into a head-turning ensemble. Grab your favorite bag, cinch it with a stylish belt, and top it off with some trendy sunglasses. These finishing touches take your outfit from your closet to the streets with flair.
Now all of this may seem obvious, but once you truly style your wardrobe, the change is astronomical! To show you just the sheer power of styling, check out this TikTok below that we made!

So, there you have it—five fantastic tips to transform your outfits from mundane to marvelous! It's all about infusing your personal touch, experimenting with layers, playing with tucks and rolls, choosing the right shoes, and accessorizing to perfection. With these tricks up your sleeve, your closet will truly become your canvas, an opportunity for you to let your outfits reflect you! 
If you're looking at your closet, and you're not sure if it feels complete, don't hesitate to DM us! We have a team of personal stylists at the ready, eager to help you find styling staples, the perfect sizes, and build your dream closet! Happy shopping!
---