OPEN for Exclusive Deals + Perks 🤭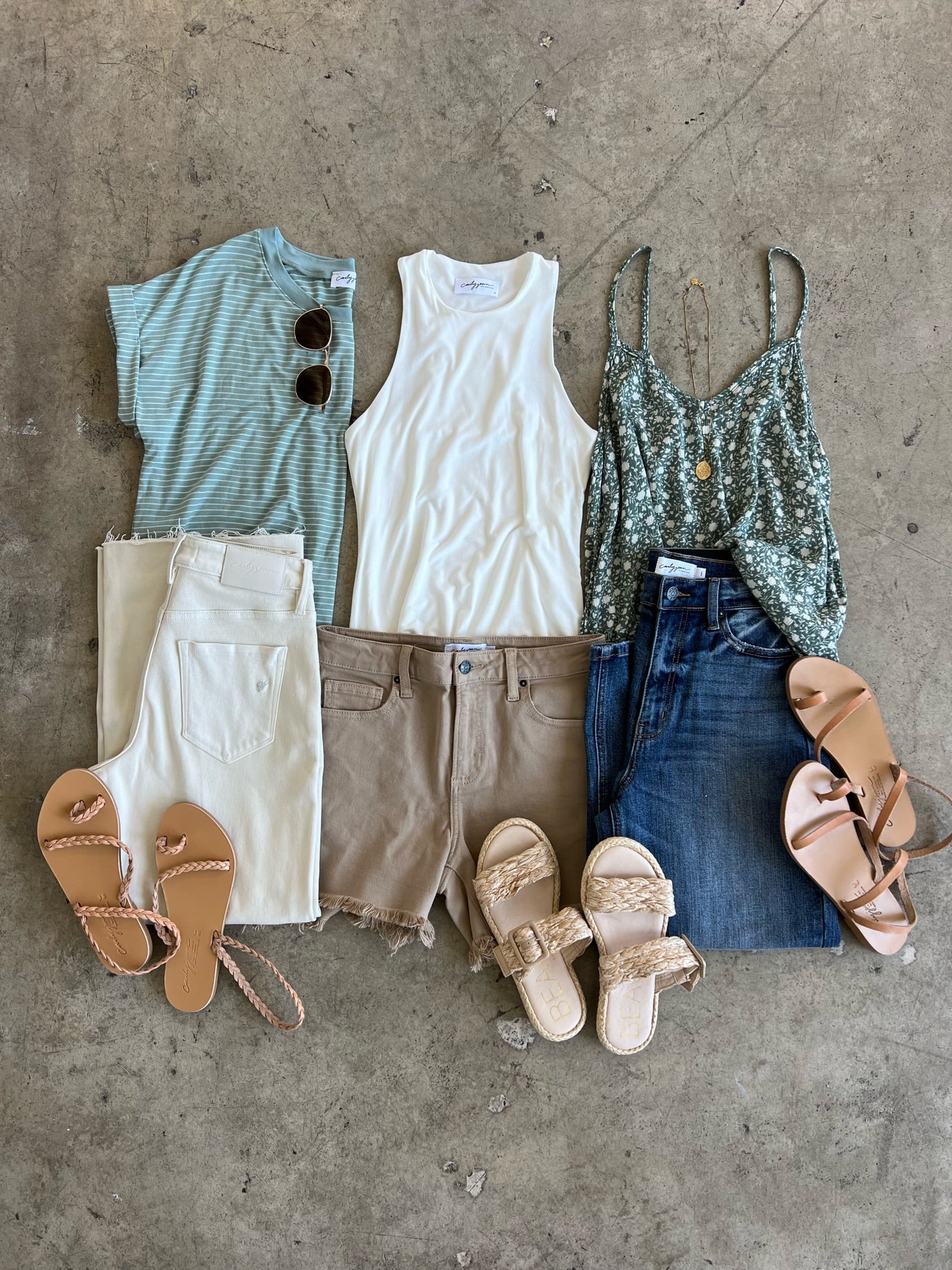 Here at CJLA, we believe that your shopping should be a rewarding experience! That's why we've been working really hard to revamp our rewards program to make shopping and buying at CJLA more and more rewarding! Now Club CJLA is the best and ultimate way to shop, where it pays to be a member! Not only can you score incredible deals on pieces, but you also can score access to events and products! Don't walk, but run to sign up for our rewards program, and here's why!
1. Double the Value with Rewards Points
We're alllll about giving you more bang for your buck. That's why with Club CJLA, your rewards points are now worth double! Yes, you heard that right. You'll be redeeming your rewards faster and more efficiently with fewer points! Plus, you can now earn points when you refer CJLA to a friend - which is a free way to earn your rewards points! 
2. Sale Items? They're Now Reward-Worthy Too!
Shopping with us on a budget? Club CJLA has you covered there too! Now rewards points are eligible on clearance items as well as any items that are final sale or a part of our weekly deal! Imagine snagging a fabulous clearance or weekly deal piece and racking up your rewards points simultaneously. It's a win-win, y'all! 
3. Introducing Our NEW Tiered System
The more you shop, the more you earn – that's our goal with Club CJLA! Every purchase you make at CJLA propels you to higher tiers, which unlock even greater rewards along the way. We have three tiers with Club CJLA: CJLA Insiders, Ambassadors, and VIP members! Each tier has exclusive perks and benefits, but as you grow in tiers, your benefits grow as well! For example, all members have early access to sales, but both Ambassador and VIP members have access to our monthly gift card draw, and only the VIP members have access to our Concierge Service! 
4. Exclusive Events & Sales, Just for You
Becoming a Club member means you gain access to a world of new perks and benefits that no one else has! Get ready to be treated with special sales, unique discount codes, and early access to the latest products. You're not just a shopper; you're a valued member of our CJLA family, and we want to shower you with perks that make your shopping journey fun and memorable!
The excitement doesn't stop there! Last week, we ran a giveaway for a $500 CJLA GIFT CARD! It was amazing to see our community buzz with excitement over this amazing opportunity! Our friend Amberly won the giveaway, and we are so excited for her! However, we will have more amazing opportunities like this giveaway in the future, so be sure to sign up for Club CJLA! You can sign up here!
---