CJLA x Calamigos $3400 GIVEAWAY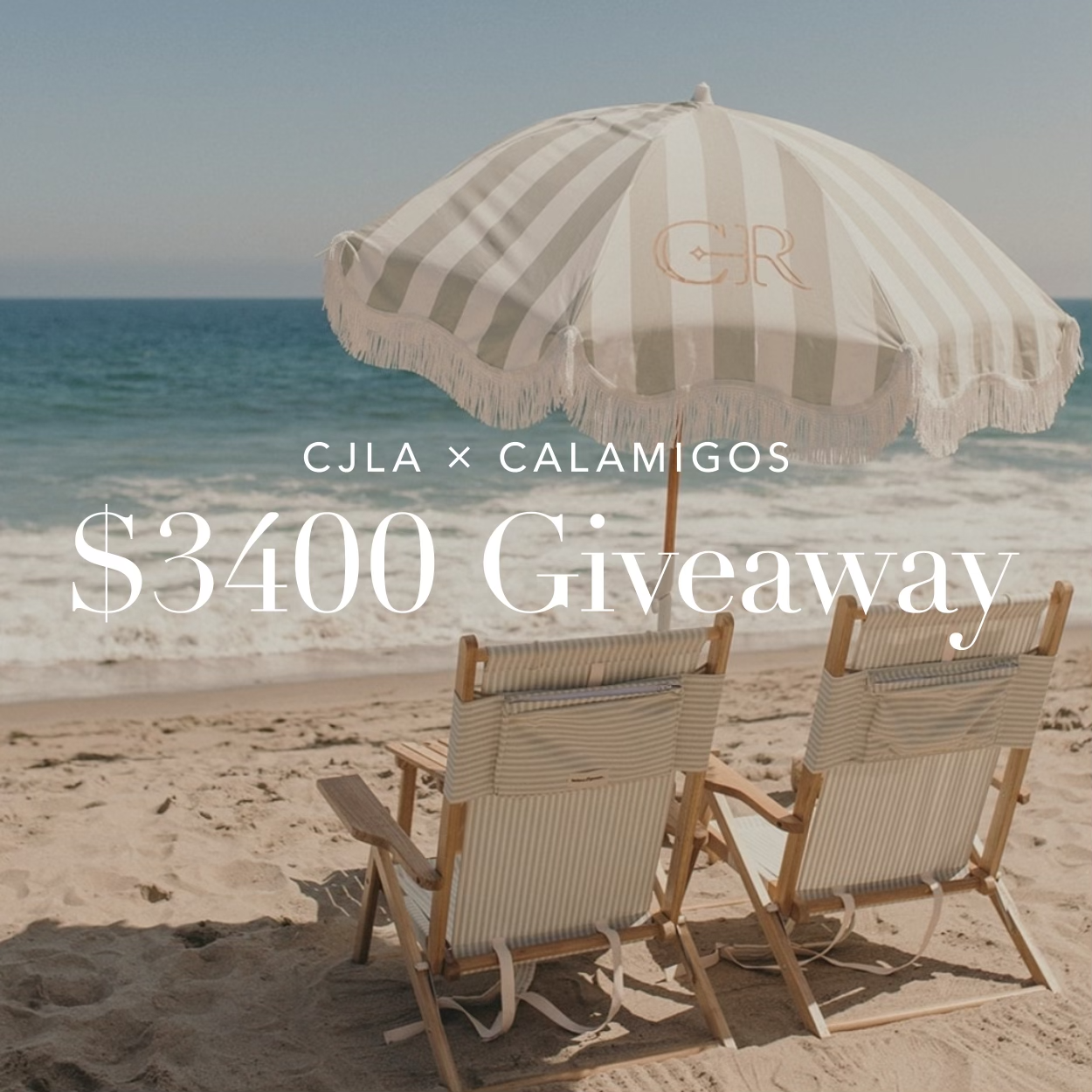 Hey CJLA! We are so excited to announce the biggest giveaway in CJLA history! We partnered with our friends at Calamigos Guest Ranch to create the ultimate giveaway: CJLA x Calamigos $3400 GIVEAWAY! And the stakes are high – a $1200 CJLA gift card, a $500 Visa to fund your travel or vacationing needs, and a luxurious 2-night stay at the iconic Calamigos Guest Ranch, all rolled into one irresistible package. Yes, you read that right, a staggering $3400 worth of pure enchantment that could soon be yours!
When it comes to luxurious getaways, Calamigos Guest Ranch is Carly's number one spot. Tucked away in the beautiful hill country of Malibu, this remarkable property offers a retreat that harmonizes with nature and rejuvenates the soul. But besides this wonderful giveaway, there are some features about Calamigos that you need to know!
1. A Legacy of Care and Warmth
Step onto the grounds of Calamigos and instantly feel the embrace of five generations of love and care. This family-owned and operated ranch embodies a unique charm that only comes with decades of dedication. The property is not just a place, but a cherished legacy nurtured to perfection. You can rest assured that every moment of your stay is perfectly curated to provide an unparalleled experience that resonates with the heart of the ranch.
2. Acres of Breathtaking Beauty
Immerse yourself in the splendor of over 200 acres of pristine land that Calamigos Guest Ranch calls home. As you explore this stunning property nestled along the coast of California, you'll find yourself amidst the rolling hills of Malibu. The breathtaking landscapes create a stunning backdrop for your getaway, inviting you to disconnect from the world and reconnect with nature.
3. Indulge in Exclusivity and Abundance
Calamigos doesn't just offer a stay; it offers an escape into a realm of extravagance. With an array of amenities that offer the highest resort experience, you won't know where to begin! Lounge by the sparkling pools, challenge your friends to a game of pickleball, or embark on picturesque hiking trails that wind through the ranch. And if that's not enough, the ranch offers a beach club along the mesmerizing coast of Malibu, perfect for blissful days of sun.
Elevate your travel experience with Calamigos Guest Ranch, an oasis where luxury knows no bounds! And you have the opportunity to WIN this incredible adventure!  With a chance to win a $1200 CJLA gift card, a $500 Visa for your travel desires, and a 2-night stay at the magnificent Calamigos Guest Ranch (equivalent to $1700), your traveling dreams are just a few clicks away.
Ready to immerse yourself in a world of pure enchantment? Enter the CJLA x Calamigos $3400 GIVEAWAY HERE! But don't wait! This incredible opportunity ends on Wednesday, August 23.
---