How to Care For Your Clothing: 5 Easy Steps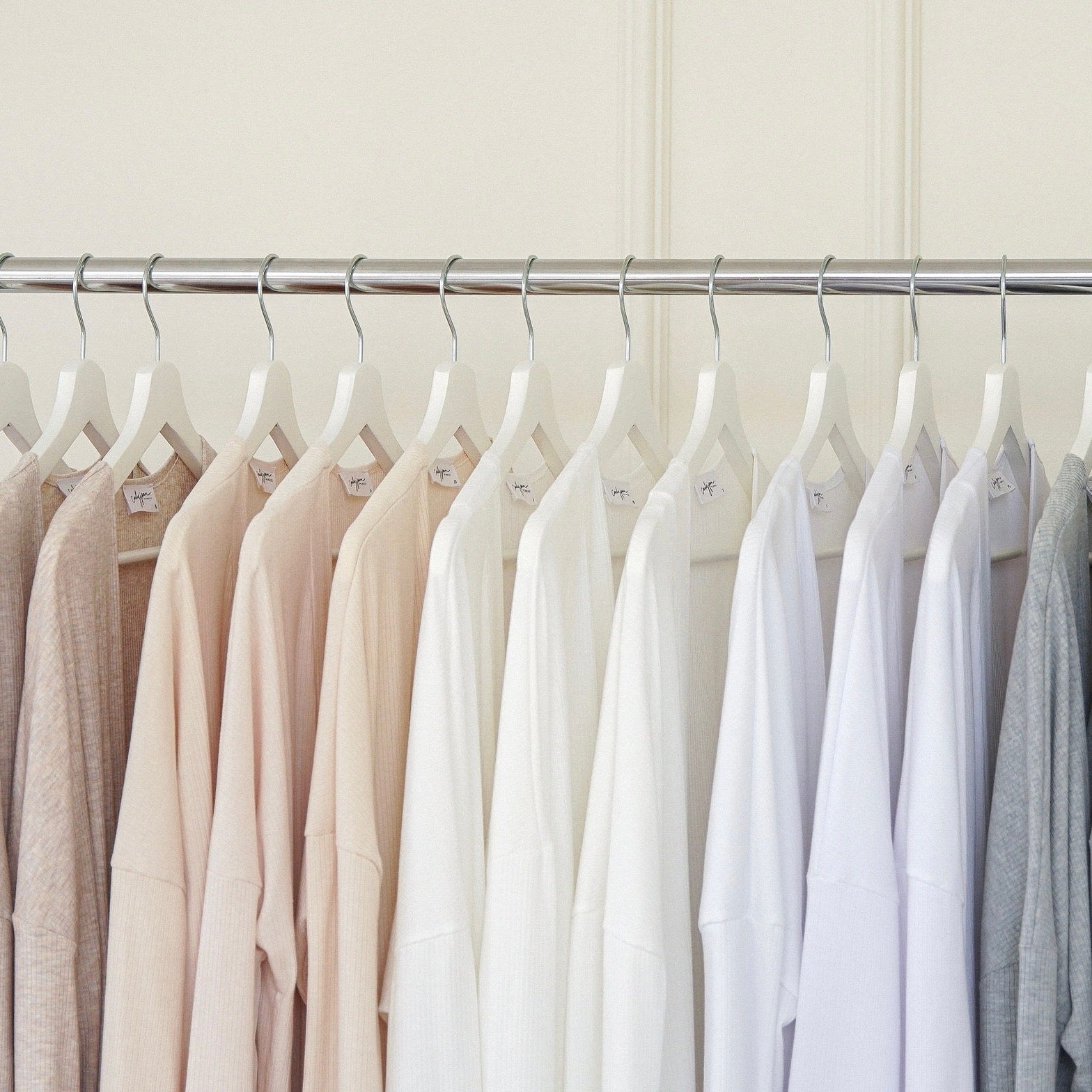 Picture this, you've made the smart decision to invest in quality clothing so that you can have a capsule wardrobe that you're proud of! Good for you, it takes a lot of time and you know these pieces will last you a lifetime!
The last thing you want to happen is for you to run your pieces through the washer or dryer and they come out discolored, stretched out or shrunk. Trust me we KNOW the feeling! 
We want to help prevent this from EVER happening to you! Here's a quick and simple guide to caring for your CJLA clothes!
1. Wash your clothes less! 
Especially in the colder months! You really only need to wash your jeans after 4-6 wears! The same goes for sweaters, long sleeves and more! In the summer, when it's warm outside, it's understandable why you'd want to throw a tank top or shorts in the wash if you've been sweating a lot but overall, we recommend wearing your pieces a few times before washing them! 
2. Wash EVERYTHING on delicate or hand wash.
When the care tag says " hand wash only" most of the time, that means that you can wash it on the hand wash or delicate cycle on your washing machine! 
3. Wash everything on cold.
NEVER wash your CJLA pieces on warm or hot. Cold water is enough to get the job done and will prevent shrinkage. Plus, it saves you money on your electric bill to wash your clothes on cold! 
4. Hang dry delicate items.
We typically say throwing your jeans, sweatshirts, and crewnecks in the dryer is fine but when it comes to sweaters, tank tops and most of your CJLA Basics Pieces, we recommend hanging or laying flat to dry.
5. Store your clothes properly.
Hanging your clothing in a closet is one of the best ways to store your wardrobe, because it prevents wrinkles and helps to keep your items sorted! Velvet hangers in the closet also helps to prevent the fabric from stretching out or pulling.
For denim or other items that don't hang very well, having pant hangers or a small dresser nearby will keep your pieces clean and sorted! When it comes to sweaters, especially in the off season, we recommend folding and storing them away so as to not get stretched out on the hangers! 
There you have it, 5 easy steps to caring for your CJLA clothes! DM us on Instagram or email us at info@carlyjeanlosangeles.com for any other questions! We are here to help you always! (: 
---