Healthy + EASY Lunch Recipes for Back to School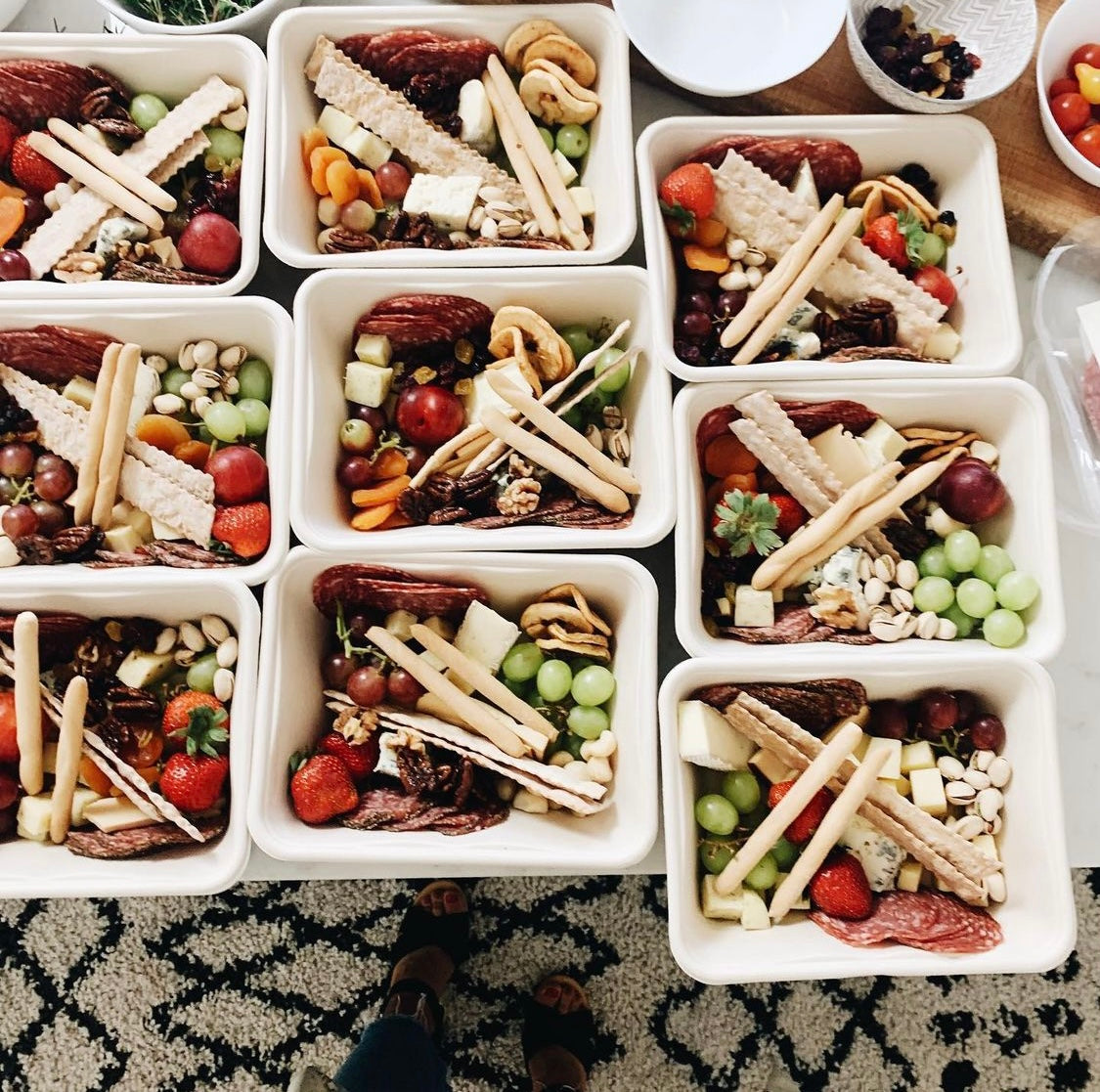 Now that school is back in session, we wanted to share our favorite way to make lunches! Bento boxes are an easy way to pack healthy + nourishing meals for school that can also double as a meal for you! Another great part about bento boxes is that you can prep all lunches for the week during one session! What can be better than a meal that is healthy, yummy, and easy all in one?! 
Some tips to building bento boxes:
- Having these containers on hand with separate compartments will help so much! They are durable and will last a long time! 
- Each box should contain a protein for long lasting energy, vegetables +/or fruit for vitamins + minerals, and a dip/sauce for healthy fats! 
- Avoid pre-packaged food as much as possible to keep these clean!
- Cover dips with a lid before sealing the box to avoid extra moisture. 
- Get creative! The fun part about these is that you can change out anything for your personal faves! 
1. Classic Bento Box: 3 deli turkey slices, 1/2 cup crackers (Simple Mills has the best!), handful of grapes, 1/2 cup cheddar cheese cubes
2. Apple + Cheese Bento Box: 1 sliced apple, 1/2 cup cheddar cheese, 1/4 of your fave seed or nut butter, handful of carrots + snap peas
3. Mediterranean Bento Box: 1/4 cup hummus, 6 olives, 6 baby carrots, handful of crackers or pita, 2-3 deli turkey slices
4. Protein Power Bento Box: 1 hard-boiled egg w/ salt + pepper, 4 salami slices, 1/4 cup chickpeas w/ olive oil + salt + pepper, 1 mini cucumber, handful of snap peas
5. Quinoa Bento Box: 1/2 cup cooked quinoa w/ salt + pepper, 1 kiwi sliced in half, 6 grape tomatoes, 1 mini cucumber, 1/4 cup hummus
6. Taco Bento Box: handful of tortilla chips, 1/4 cup guacamole, 1/2 cup black beans drizzled w/ olive oil + salt + pepper, 1/4 cup cubed cheese, handful of grape tomatoes
(Sourced from andianne.com) 
---