A Few Yummy Fall Drink Recipes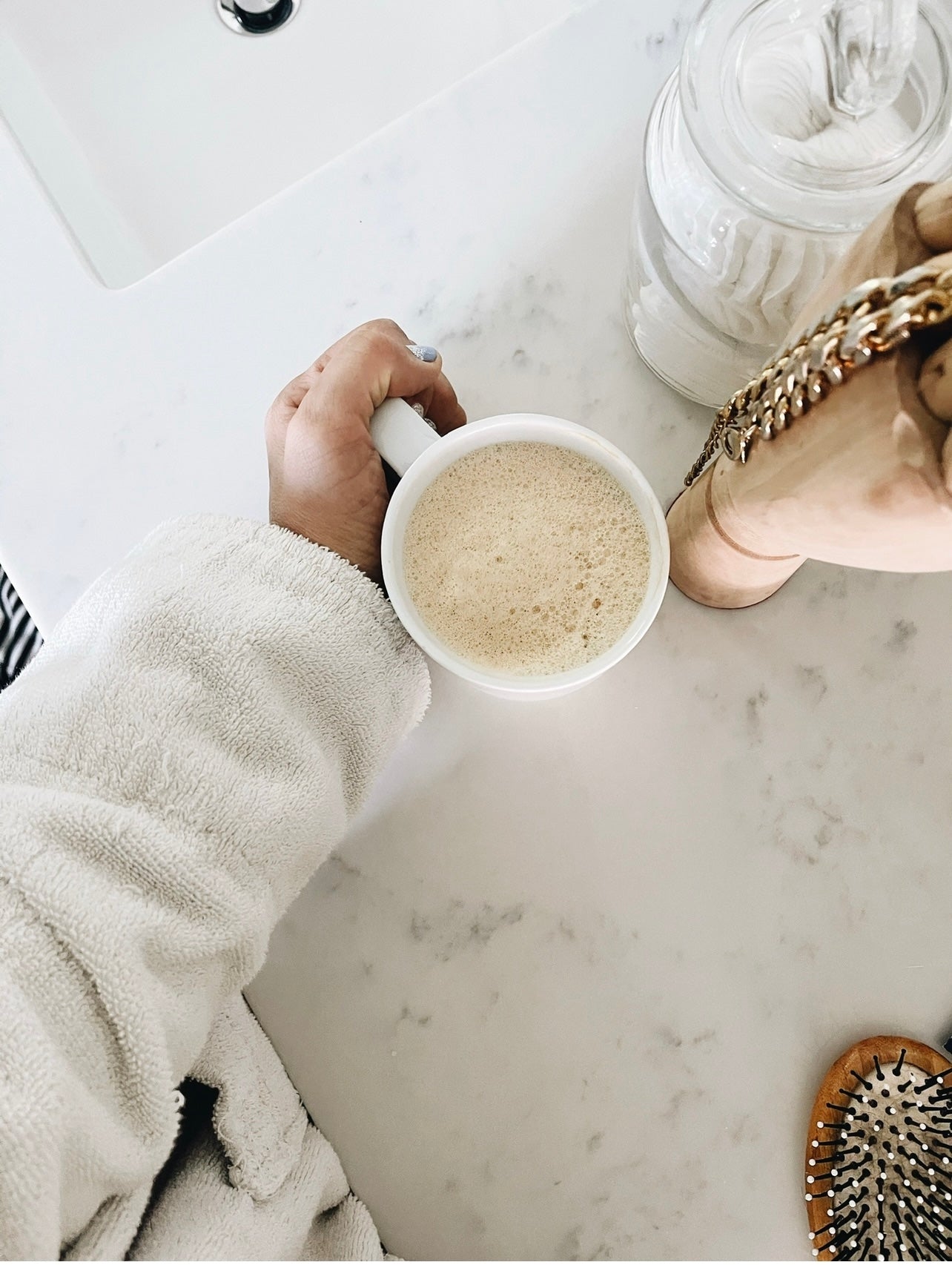 Fall is officially here! So excited for this cozy season + all the fun that it brings! As the temperature drops, we love to have a warm drink in hand, so here are  some of our favorites recipes for you to try out and enjoy as well! 
1. Cooking With Lori's Collagen Hot Chocolate
- 1 T cacao powder
- 1 T sweetener of choice (Lori uses monk fruit sweetener blend)
- 2 scoops collagen
- a little hot water 
- 1/2 C of milk of choice
Add all the dry ingredients to a cup and stir together. Add a little hot water and stir to form a paste. Add hot milk and stir together. Add more sweetener if desired + use a frother to make it extra yummy! 
2. Cj's Superfood Maple Latte
- 8-10oz organic hot coffee
- 1/2 T MCT oil
- 1/2-1T real maple syrup
Blend together + enjoy! 
3. Cj's Fave Hot Apple Cider
(This one is great to make for a larger crowd at holiday parties + events!)
- Martinelli's apple juice
- mulling spices
- cooking twine
- coffee filter
Pour a large handful of mulling spices into a coffee filter and tie with twine. Drop the bag of spices into a large pot of Martintelli's apple juice and tie to the handle of the pot to keep secure. Cover with a lid and bring to a boil. Take out the spices and turn the heat to low to keep warm. Enjoy! 
---