CJLA Girls Weekly Update: September 13-19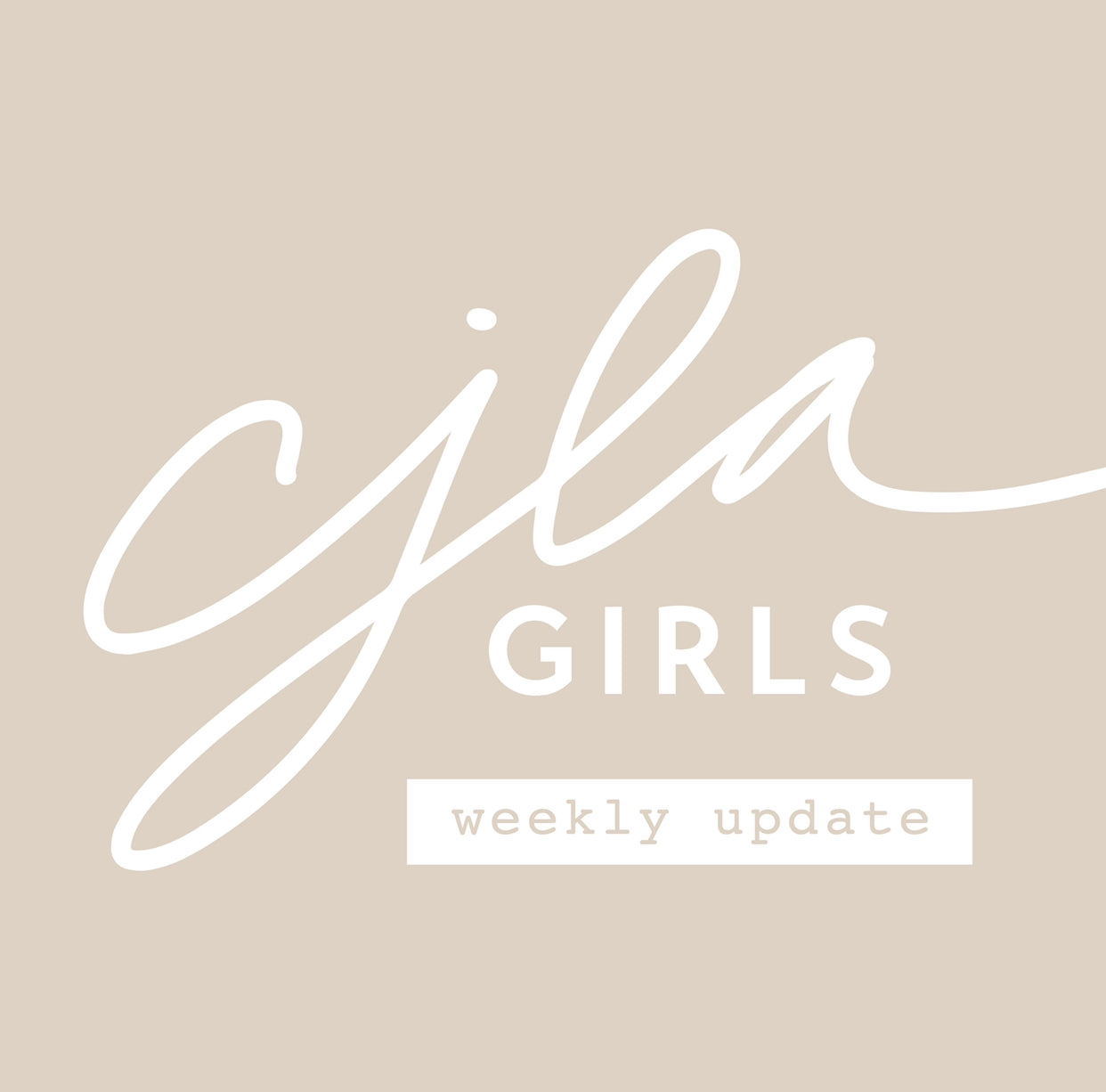 Hey CJLA Girls! Hope you are all having a wonderful start to the week. There are so many fun things happening around CJLA this week that we're excited to share with you-- so let's get right into it!
SALE EXTENDED
You asked, we listened! We heard that you gals wanted more time to enjoy the HELLOFALL 20% off sale so we have extended it for a few more days! Save 20% on all regular priced items in orders over $75 when you use the code HELLOFALL at checkout. This discount code does not apply to items included in the Super Sale.
SUPER SALE
The Super Sale section still has amazing capsule pieces available... some for up to 60% off their original prices! Make sure you take a little time to explore the goodies in that tab and spruce up your capsule with some fun new pieces.
VINTAGE COLLECTION
Have you shopped the new Vintage Collection yet? If not, you need to! This collection has some of the most dreamy fall capsule pieces EVER! From sweaters and dresses to tops and accessories we know you'll find something to love in this stunning new collection.
SAVE THE DATE: CLASSIC COLLECTION COMING SOON!
We have another really special collection launching on Friday, September 18! The Classic Collection is full of beautiful, timeless capsule pieces that will be perfect for mixing and matching with all of your other favorite capsule items. Make sure you're following along and watching our Instagram stories this week because the team will be previewing all of the new items. This collection will be available online at 10AM PST on Friday September 18!
DO GOOD, LOOK GOOD
We are so excited to share these new necklaces that are part of our giveback with House of Light in partnership with Casa de Luz! House of Light Goods works with Casa de Luz to provide empowered employment for single mothers in Mexico in addition to providing support and care for children in need. Every single one of these beautiful pendant necklaces was handmade by a mother in Mexico and the proceeds from each purchase go toward helping provide food, shelter and clothing for that mother and her children. Here at CJLA there is nothing we love more than sharing special pieces that serve an incredible purpose which is why we are so excited to offer our CJLA Girls these unique pieces. 50% of each necklace purchase goes directly toward supporting the work being done by House of Light and Casa de Luz. We hope that you will be reminded of the lives that were impacted by your purchase every time you go to wear your special pendant necklace.
As always, please don't hesitate to reach out if there's anything we can do to help you! From personalized styling to input on fit and sizing we're always available to assist our CJLA community members. Have a wonderful week!
XO,
The CJLA Team
---