Outdoor Dining Favorites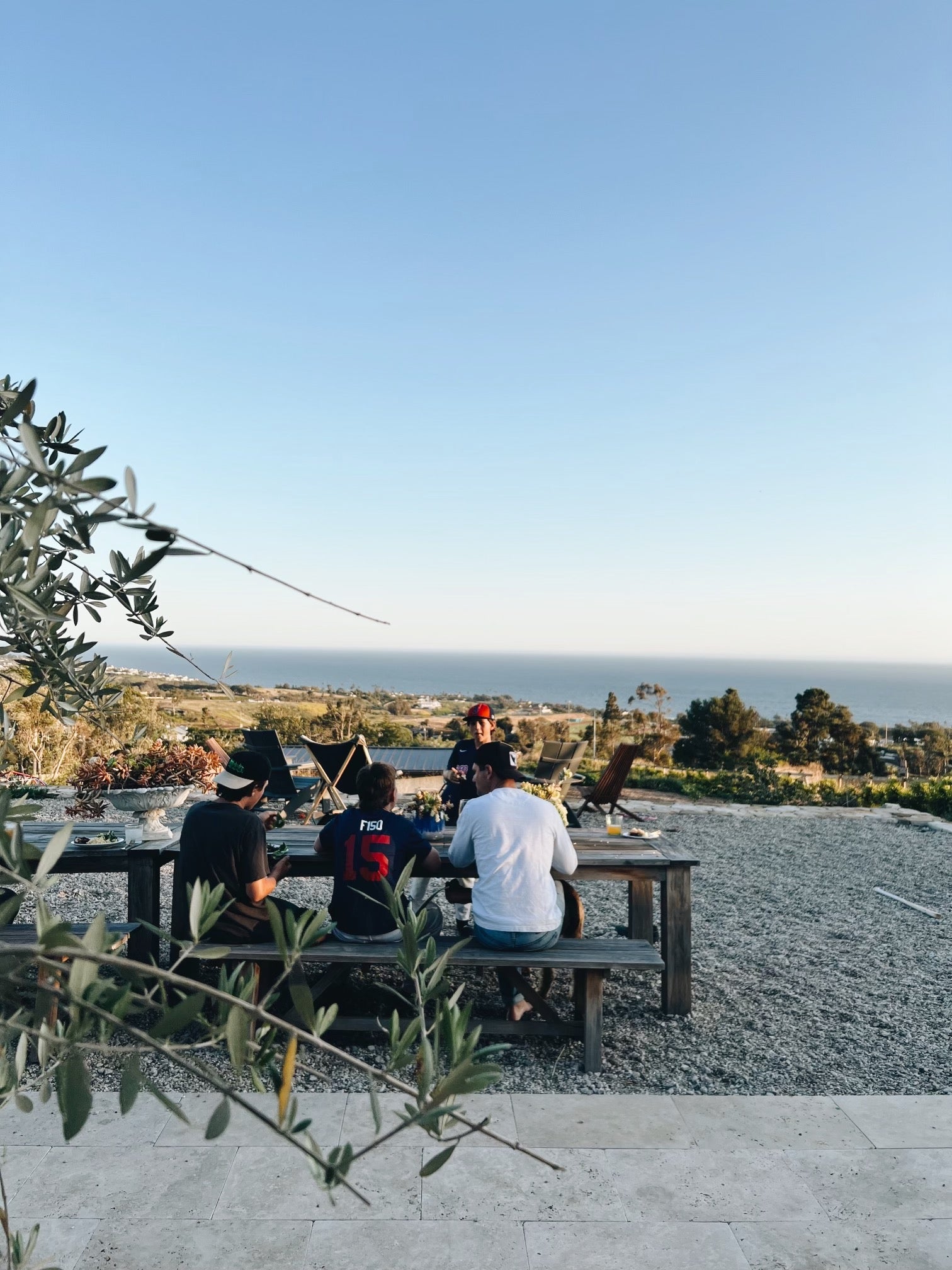 The weather has been nothing short of beautiful lately and we have been wanting to take full advantage of it by dining al fresco! With some yummy recipes and outdoor essentials, you can create an environment that allows for creating those special memories with loved ones! There is something about eating outside as the sun sets that sparks conversations and moments that are so special!
Here are some of my favorites starting from the top left! 
1. This Kettle Charcol Grill  is so easy to use and we love that it comes with a cover to keep it in good condition! 
2. Love these patio chairs from Target! So simple, neutral + timeless! 
3. It is so important to protect yourself from the sun and this sunscreen is my absolute fave because it actually works and is made with clean ingredients! 
4. Planters are an easy way to decorate your outdoor space, and I love this one! 
5. Use these sticks to keep mosquitos + bugs away! They are the best and although they are sold out now, they have similar products available on their site! 
6. Here is a good bench to place around the fire pit or at the table for extra seating! 
7. This elevated planter box is both functional + beautiful! Grow your favorite herbs + vegetables from home to use in the meal! 
8. A great option for an outdoor table! Seats the whole fam! 
9. These glasses are a fave! I love how they look and are great to make these virgin citrus + lime margaritas in! 
10. Find some great grilling tools here! 
11. We love these chairs! They would be perfect for sitting around the fire as a family or taking to the beach!
12. Keep it cool and shady with this neutral umbrella! 
13. Love these classic white dinner plates to enjoy your yummy meal on! 
14. Add these plants to the table for easy decor! 
15. This gold flatware set is the best from Target! I use it on repeat and is a great price for quality gold flatware! 
16. String lights are a MUST! 
17. This is a good outdoor patio set! So many memories can be made outside on these! 
18. Another great option for an outdoor table! 
19. I own so many of these white pillar candles and use them constantly! They are a simple + easy way to decorate your outdoor space and make a meal feel special! 
20. These are the vases I use for the white pillar candles! 
Enjoy creating some new memories! 
---