Travel HACKS you need to know about!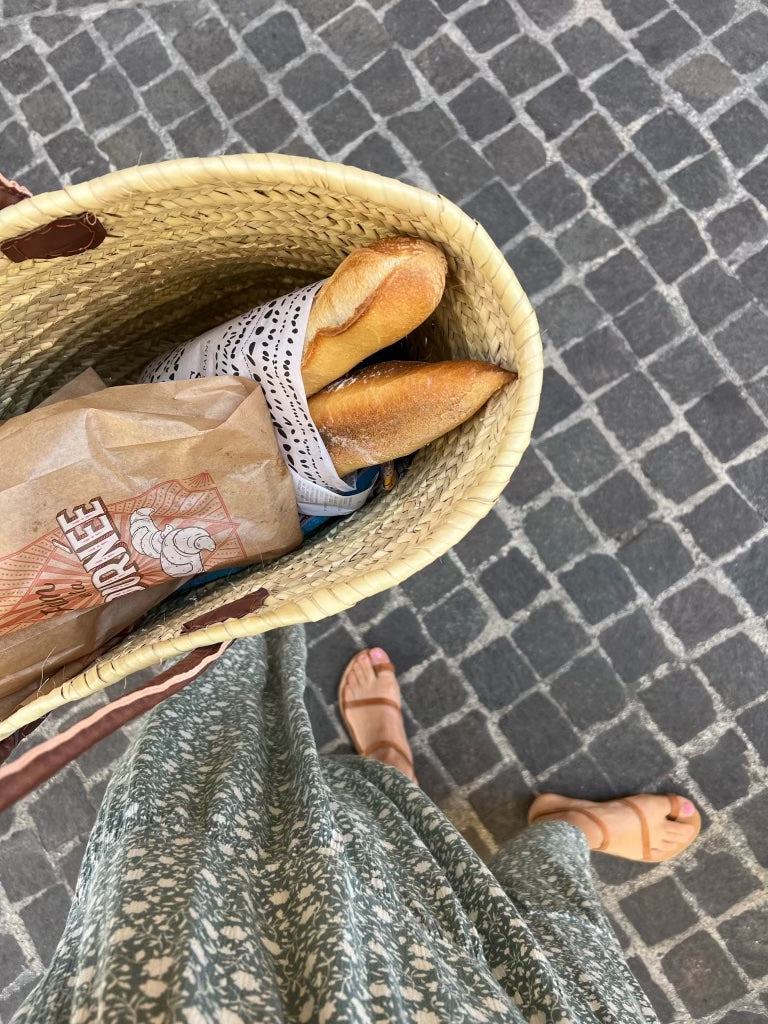 Let's face it: planning and preparing for a trip can feel complicated and frustrating. Buying expensive plane tickets, getting to the airport on time, and finding an affordable place to stay can be troublesome especially at the last minute. But the real struggle is with luggage. Sometimes you aren't sure if you brought enough for your trip, but most of the time the struggle is bringing too much on your trip.
Hey! It's Ashley here from the Marketing Team! I just went on a 3 week trip abroad & my travel capsule was SO helpful in keep my suitcase light, all while maximizing my outfits! Check out some of my capsule tips for traveling this summer! Plus, keep reading to see the full list of the pieces I brought! 
 

 The foundation of a great travel capsule? BASICS!
If you've been around CJLA for a while, you probably noticed that we love our basic collection! We have loads of versatile and comfortable pieces, perfect for mixing and matching in your wardrobe! Well, did you know that they are packing–friendly? With a few basic tops, tanks, and some denim, you can create dozens of outfit combinations! Also, our basics collection is super lightweight, and easy to pack into a small suitcase!
Alright, you have basics. What's next? 
With the foundation of your basics in your carry-on, now, it is time to have some fun with some linen pieces! Linens are a great piece to bring while traveling, because of how versatile they are! Long sleeved linens can double as a layering piece for your outfits, or a little extra fabric to keep you warm. Or, if it is a hot summer day, having a short sleeved and lightweight linen top can also give you a darling and easy summer look. Also, they are easy to pack, and they are a great option to wear while on flights or on long road trips!

Plus, always check the weather! If you're traveling to Europe, or any place that is known for humidity, it is possible that it can rain even on the hottest days. It is always safe to look ahead at the weather, and make sure to pack accordingly, so that you don't have to buy any extra jackets or umbrellas while abroad.
The true trick to packing light, and efficiently is dresses! Besides, being lightweight and beautiful, they also take the place of a shirt and pants! That means that you can easily plan an outfit, while feeling comfortable and looking great! The Midi Dress was my personal fave during my trip! 
HOW to keep your clothing fresh! 
 If you don't have access to an iron or ironing board, a great trick to make sure your delicate fabrics don't look wrinkled is to use a hairdryer or a flat iron. This will help soften the wrinkles from packing, and most hotels provide a hairdryer! There's also wrinkle spray which can help to ease up wrinkles in any type of fabric! If you are going to be away for a long period of time, double check and see if your hotel has laundry services available! This will allow you to bring less pieces, without feeling dirty while reusing pieces. If you're not staying in a hotel, you can always look around where you're staying, and look for laundromats or cleaning services!
Here is a list of the pieces I brought! ( & YES this all fit in a carry-on!)
Eden Tank - black & mocha
CJ's Favorite Tank - Redwood & Black
CJ's Favorite V-Neck Tee - Redwood & Sand
CJ's Favorite Scoop Tee - White & Green
Ribbed Long Sleeve - Charcoal
CJ's Favorite Midi Dress - Black
CJ's Favorite Ribbed Spaghetti Dress - Oatmeal
Miles Top - white
Hunter Jean Jacket - medium wash
Juniper Tank - white
Fave Kimono - Olive
Molly Top - taupe
Brooke Jeans - light wash
Jaymee Jeans - Natural
Carissa Dress - Black
Revy Shorts - tan
Mercer Shorts - black
Spencer Pants - Amber
---