CJ's Honey Mustard Champagne Dressing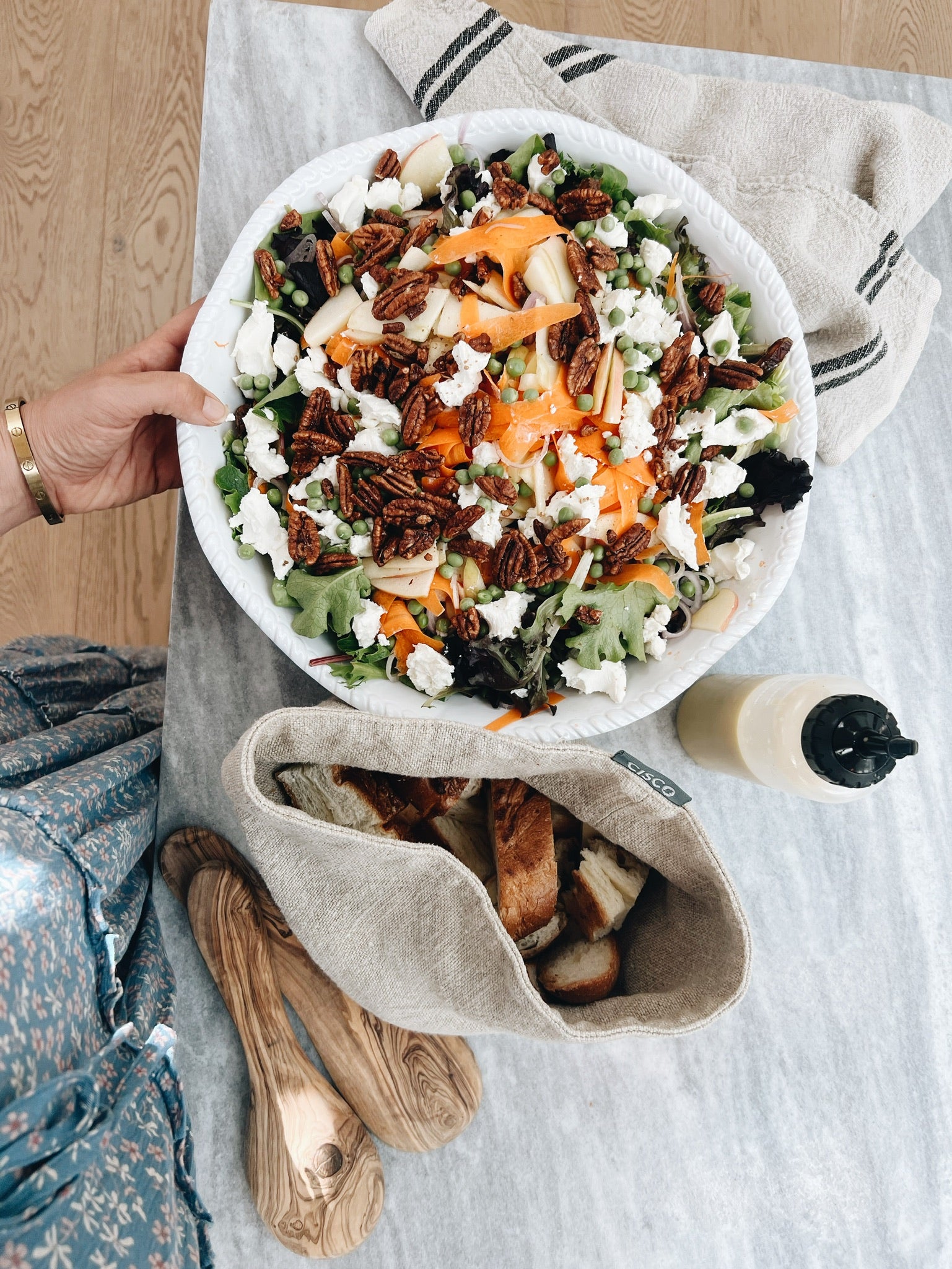 This is one of my favorite salad dressings to make! It is super easy to throw together with ingredients that you probably already have on hand and makes any salad a HIT! It tastes amazing with CJ's Spring Garden Salad if you are in need of a new salad recipe!
Making this dressing is simple! Combine in a jar, put the lid on and shake until emulsified! Once you have combined the ingredients, I love to store my dressings in these squeeze bottles because they mix and pour so easily! If you don't have any on hand, a mason jar with a lid works great too! 
CJ's Honey Mustard Champagne Dressing Recipe
1/2 C Olive Oil
1/3 C Champagne Vinegar
1 Small Lemon (juiced)
3 T Honey Mustard
1/2 tsp Sea Salt
1/4 tsp Fresh Black Pepper
2 T Honey
1 Shallot (finely chopped)
---