Carly's Week of Outfits!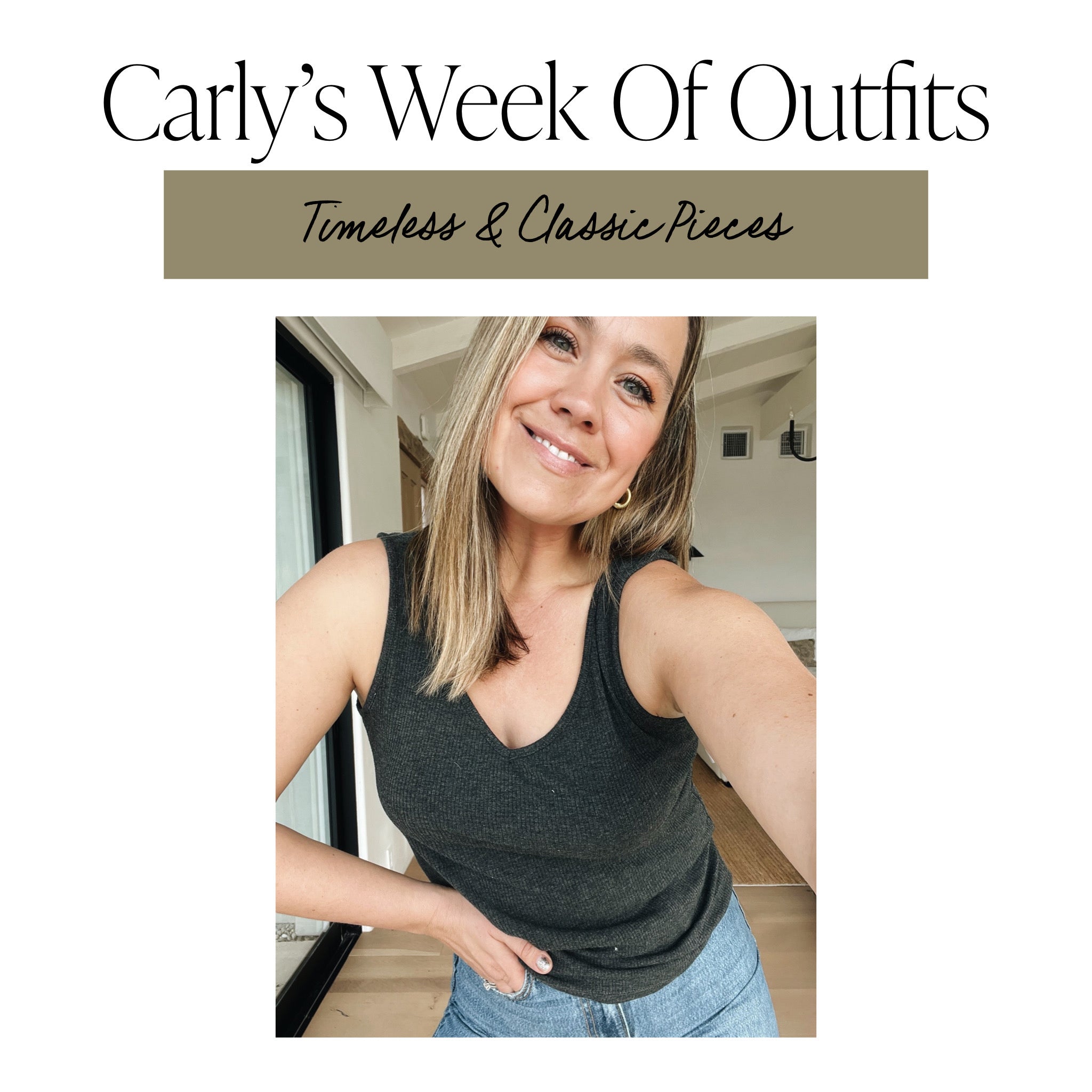 This top truly goes with EVERY pair of denim! Wear it buttoned, tied, open + more! It will quickly become your go to when you're in a rush! The Malibu Jeans are truly that classic hard denim that will make every outfit 10X better!  Dress them up with heels or down with sneakers, you're definitely going to get compliments!   
Th Ari Top truly is a generational piece that will always carry the BEST memories! With its thicker material than the Eli and a classic v-neck, this is a piece that will last you for YEARS to come! If you're looking for a cool girl jean to complete the look, the Jaymee Jeans are just that with a hard denim that pulls you in plus a fun back leg seam!
Every pair of good denim needs a good basic to pair with it! If you don't have a ribbed v-neck tank in your wardrobe, it's incomplete! Once you get one, your outfit building will become wayyy easier! They are roomy, easy, and US made! And of COURSE, I had to pair it with the Malibu Jeans again for a cool look!
The Ari Top is DEFINETELY a repeat piece but we changed up the look with a pair of charcoal Hendrix! Ladies, listen up, if you are trying to look put together and professional but don't have it in you to squeeze into an uncomfortable pair of slacks, grab yourself a pair of Hendrix Jeans! They are SO comfortable, stretchy, and can be worn SO many ways! 
Alright ya'll, bringing the Ari Top around one more time but THIS TIME in a fun blue color! I changed up the look with the stretchiest wide leg denim you will have ever put on! The Austin Jeans are AMAZING if you love a good flare, but aren't a fan of hard denim! If you're one of my tall gals reading this, you're going to want these!
---