Sarah Glover's ULTIMATE Avocado Toast Recipe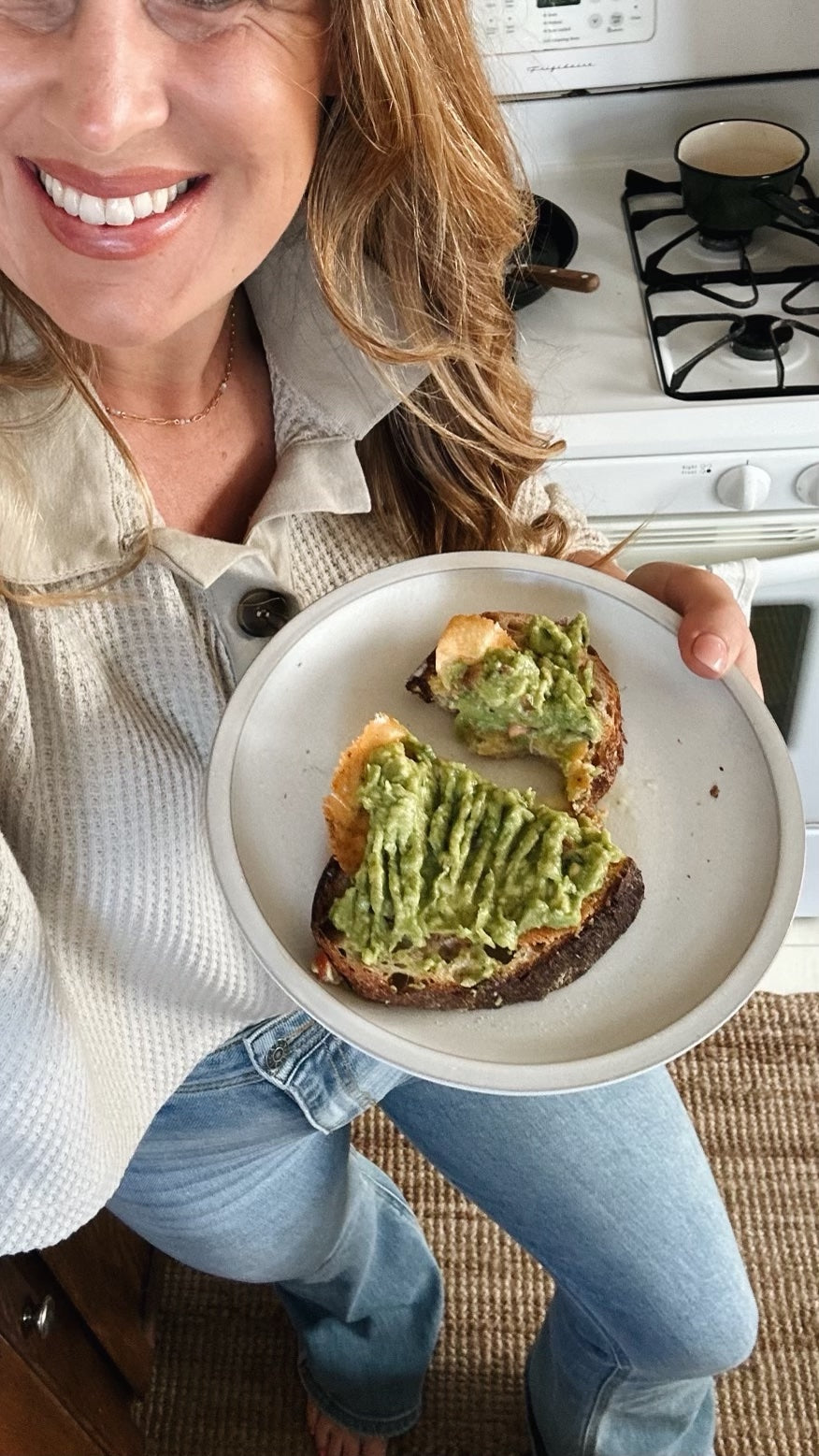 Here at CJLA, avocado toast is one of our favorite foods to make. It's the perfect snack, or a light breakfast or lunch in a rush. But Sarah Glover's recipe took our beloved food to a whole new level. From the gooey goodness on top, to the subtle spicy kick, Sarah's Elevated Avocado Toast is a total game changer! Here's how to make it:
Ingredients:

 

- Sourdough Bread

- Provolone Cheese

- Avocado

- Tomato

- Garlic

- Red Onion

- Jalapeño

 

 

 

Steps:

- Toast up your sourdough bread slice, as crispy as you like it!

- While your bread is toasting, heat up a frying pan and place your provolone cheese on top to melt!

- When it's melted, place your sourdough bread on top of the cheese and let it melt into the cheese. Remove from the pan when the edges begin to brown.

- In a small bowl, mash up your avocado, and mix in some diced tomatoes, garlic powder, some red onion, and jalapeño! Add as much or as little that you would prefer!

- Scoop out your avocado goodness and slather it on top of your cheesy bread, slice it up and enjoy!
 Watch Sarah make the recipe HERE! ↓
---